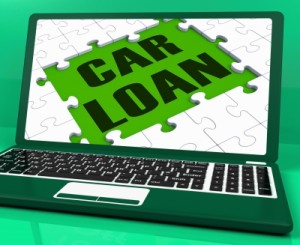 In today's society cars signify monetary success and status. Car loans are easy for customers to make their dream of buying the car, come true. These loans are very much accessible to customers and available on easy terms with easy low interests involved. As many people in India are earning well luxury cars are no longer a dream. Moreover there are many financial institutions which offer loans to obtain luxury cars.
Several factors need to be analyzed in detail with regards to the car loan. If the individual is planning to buy a new car then they need to inquire about all the minute details regarding the car, the benefit like good and long warranty associated with the car. The hassles of dealing with the existing or the previous owner are decreased on the purchase of a new car. It is said that grabbing loan for financing a new car is much more profitable if the vehicle is used for leasing out as it would reduce the amount of monthly payments. But leasing also involves much more legal formalities. A background check on the past records of the individual is also done as people with strong credit background need not pay much of interest.
Parameters to be considered and evaluated
Interest Rate
One needs to do their research well while choosing a bank for interest rate as the interest rate make a huge difference to the EMI one pays. It also varies depending on the car model, duration and whether one is taking a fixed or floating rate loans. Prefer public sector banks as they offer lower interest interest.
Credit History
Ensure that you have a clean credit history before applying for a loan as banks check credit score before approving your loan papers.
Eligibility Factor
There are some eligibility factors set by banks such as it approves loans by looking at your monthly take home salary. Hence calculate properly before deciding the car and the amount of loan you want.
Down Payment
Down payment is the margin amount contributed by the borrower where a lower down payment will be easy at present but it would take a higher EMI every month.
Third Person Guarantee
A third party guarantee is necessary for the loan one takes. Hence a friend or a relative can also guarantee your loan but in case of good credit history banks would waive this requirement.
Processing Fees
A processing fee is charges on the car loan which is either flat fee or a percentage based on your loan amount which is usually 2 per cent per month on the outstanding amount. Ensure that you compare all these charges by various lenders.
Foreclosure Charges
Not all banks allow you to pre-pay your loan but some banks allow you to part prepay but prepayment fees are charged. Hence ensure these charges before option for a loan.
Beware Of Packages
A loan offered by the dealer should evaluate as sometimes along with the car accessories are offered as they would get a commission from the financier for sourcing the loan. Moreover the EMI offered may be low but the price of the car many be hiked up or vice versa.
Check On the Insurance
Insurance is packaged by the dealer and if you feel it is overpriced, feel free to ask for a different insurance cover.
Current Investments
It is advisable to look at your current investment and see if any asset is non-performing before applying for a car loan. As one can partly finance your car with this amount and reduce the loan amount borrowed.