 Healthy tips to make picky eating toddler eat. Learning to stay healthy by eating well doesn't require a difficult algorithm, it's just being smart about choosing the right food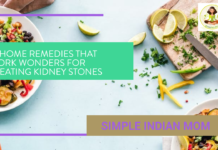 Home remedy for kidney stones is time tested and have been followed regularly by patients in India. Its easy, painless and side effects free.
As we grow older, so does our taste in things such as fashion, food and even crockery. We start out with simple plates and...