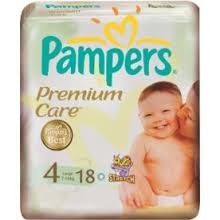 The sleepless nights, wet diapers, sudden colds and unaccounted baby tantrums! well these must not seem alien to you. they are rather the common vocab circulating among moms with small kids around.
Having an infant or a toddler at home is one and trying to potty train them is another.
If you have been already using Pampers care diapers, you might have known by now about its ease of use and reliable care. if you haven't, you should not miss to try them.
Here is a better option though – Pampers Premium Care Diapers.
Pampers Premium Care Diapers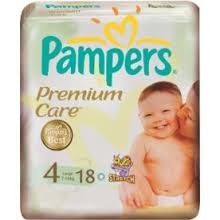 If you are the look out for the best ever care for your child, Pampers Premium Care Diapers is The Product to look for. it not only gives that extra comfort to your baby, but also gives a lot of benefits you would love. I have just got this big bundle of comfort and have been trying it on my baby, and here is how I exactly feel about it.
The Feel
Feels as good as being free ? Just as shown in the commercial, the diaper is feather light (almost as light as your wet wipes). It also has a fresh smell that you will so love. The material ensures that enough air circulation is available for the baby.
I can never overemphasis the necessity of air circulation in diapers, it keeps you child's skin soft and supple and avoids rashes as well.
The Lotion Coat
The material is coated with a layer of a rash free lotion that keeps rashes at bay. What more can a mommy ask for? The skin of your baby is nurtured by this lotion which keeps it soft and supple. You can now wave goodbye to rashes.
Undisturbed Sleep
Do you have to set your alarm every 3-4 hours to check on leakages? You can now take a break, as this product has passed this test without a doubt. There is a wetness indicator which is yellow when dry and turns blue when wet. Besides this the product also works well for an entire 12 hours. Now baby meltdown is just history I?d say.
Dry and Dry
The product is loaded with several channels of extra absorb material that keeps the baby?s skin dry even after a 12 hour usage. Isn?t that wonderful! It is beyond wonderful for it?s a life saver in more ways than one. A rough rash episode is one that cannot be digested by any mommy and I being the doting one at all times, simply adore this product.
Pants And XL
The best thing for me is that it is available in XL and helps in potty training. My 3 year old godson who is getting potty trained feels like he is only wearing his usual brief cause it is as thin (or even better), has to be worn the same way and is available in his size. In case he pisses by chance, well I?m ready to manage that aren?t I?
Colourful
The product has been designed to engage the older ones to enjoy colours. So now every time you change the diaper, it?s quite nice to you see your toddler identify colours and choose the one that is their favourite. Pampers premium care diapers are an answer to a mother?s wish to keep her baby safe, comfortable and healthy. Now there is no break to all the fun and laughter that they share and enjoy everytime.
"This post is a part of the Pampers #SoftestForBabySkin activity at BlogAdda"