SimpleIndianMom.in is an online resource for pregnant women and moms who want to put health first. Our founder, Dr Menaka Bharathi, along with her team of researchers and medical advisors, analyze a wide variety of health, pregnancy, parenting, mindfulness and natural living topics and summarize the information in a clear and usable way. Our goal is to present practical tips, real food recipes, DIY beauty instructions, mindful living tutorials, natural remedies, and other information to make your life better.
The Simple Indian Mom Team
The team behind Simple Indian Mom is completely dedicated to provide with factual and easy to follow resources which have been thoroughly reviewed. We have our medical advisors to double check the accuracy of information given.
Dr. Menaka Bharathi, Founder and Chief Simple Indian Mom
A PhD degree holder in Agriculture in Agricultural Microbiology, Dr Menaka Bharathi has always wanted to help pregnant women and new age moms who would want to resort to natural and mindful living.
She would like to make the world a better place for future generations where the kids would not have to worry about the chemicals in the food they eat or wear masks around to escape the contaminated air.
She believes in gratitude, compassion and mindfulness as the path ahead and strives to inculcate them into children from their mothers womb to well above teenagers.
The fast paced world has made parenting one the toughest jobs these days, Menaka Bharathi believes that this doesn't have to be so and moms can get super cool if they take steps towards mindful parenting. Her posts and classes strive to bring in this balance in every mom and child.
A mom of 2 boys she is passionate about researching about natural ways to heal and keep her family healthy. Menaka bharathi has written over 1000 blog posts and 2 books.
When she is not researching, writing or shooting videos you can find her with her husband whom she has known from her college and with whom she loves to spend time with, or with her children talking about their recent adventures and new ideas.
Some boring extra details – she loves to read books, especially inspirational ones, meditates through the day (may end up a yogi any day), tries new recipes, loves to travel.
Oh! Did we mention she is also founder of SIM Organics which has all her superfoods that she believes is required daily for living a healthy life.
Simple Indian Mom Editorial Team
The Simple Indian Mom Editorial team fact checks each article before it is published. Our team is like family, and our goal is to make this website a welcoming place for community and support.
Vidhya, Director Of All Knaveries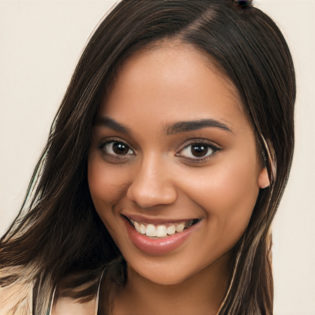 Vidhya has always been 'The Manager', she is a master in organizing things and having order wherever she is. She can easily take up any role and perform as if she was born to do it.
This, coupled with her addiction to planners and calendars, has led her to her dream job of keeping all moving pieces in their place, and making sure that not a task is left undone.
Vidhya was part of the first crew of SIM and remains so till date, She has completed post graduation in computers and catches the back end and front end with ease.
When not working, you'll most likely find Vidhya tending to her kiddo and finding new games to engage her. She is an avid reader and puts her reading glasses once her desktop is shut down.
Girija Senthilkumar, Managing Editor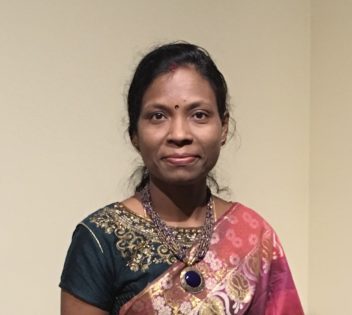 Girija is a biotechnologist, and puts her deep learnt knowledge to find mistakes in content ranging from health, lifestyle and gardening. She is a perfectionist and never leaves her work table with unfinished work.
When she is not hitting the keyboard, you can find her reading fiction and mystery novels or tending to her plants in her backyard vegetable garden.
Her weekends are filled with travel plans with friends and a lot of music.