Parenting, as many parents perceive today is not a duty, in fact is an art of raising the kids. Although it is a great responsibility if done properly you would be able to raise children who would become great adults with a balanced quality and a positive outlook towards life.
However even a small mistake while rising could change the future of your child. Your child is an individual who has come to this world from you, his success or failure thus totally depends on your parenting.
They see the world through you, learn things from you and perceive as you teach them. Teaching here does not mean that you need to spend special time telling them what is what; well children learn every minute of the day. They learn by observing you speak to others, they learn from the things you watch on TV, from the places you visit, from your friends and your own family.
His character begins building from when his tiny sense organs develop inside our womb and hence as a mother, your approach towards life is what exactly is going to be your child?s approach towards life.
What you show them when they are young will get reflected later in their life .Sometimes as parents we end up saying something not realizing that it is reflected in their own world with wrong perception.
Few listed should not tell to your children:
The Sibling Rivalry – How You Initiate it Unknowingly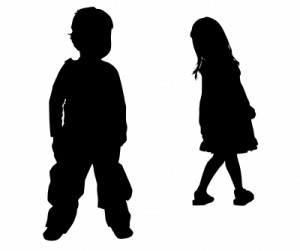 This is a common mistake every parent does: Many researchers have stated that instead of stating that you are the one who act as a role model this will bring jealousy among siblings. This is when the younger sibling is allowed to behave like a kid but the older sibling expected to behave like a parent. This will refrain to build sibling bonding and destroy their love and affection.
Instead try this: Your brother/sister thinks that you are her/his star; you are responsible for his/her behavior, so try to teach behave yourselves. This will create a different perception to the kids behavioral and you can see changes but just rearranging the words in what we say.
Blanket Encouragement- Not Right For Your Child
Many a time we think encouragements boost our child and hence repeat saying things such as –I am proud of you or you are great and so on.
Such blanket encouragements when repeated often, even when the child does a mistake in fact gives so much confidence to the children that they do not know what it is to fail. This thus results in depression when the child has to face and survive a small failure, this will create stress in their adolescence life. Such powerful statements creates an image that in child?s mind that they are always right and parents are proud of whatever he/she does.
Instead try this: ?Good work /job of you ?this will give a credit of what they have done specifically and you thus limit them to a certain job and not as a blanket.
Making a Monster Out of Your Spouse
Wait till your father/mother comes home: This is very wrong in raising a child and a very common mistake every parent does it? This will create a negative image in your child?s mind that father/mother is a strict monster and cannot be confided when in trouble.
Instead try this: When a child makes a mistake tell them in a low tone, ?Listen! What you have done is not okay as it hurts someone and your parents won?t be happy to hear this ?
Always remember that you are dealing small children who actually do not know how to respond to situations and end up doing things that you might not approve of. It is your responsibility to make them understand and show the right kind of behavior. As a responsible parent we have to teach them what is right or wrong. Happy parenting!!!