Zika Fever, a mosquito borne viral fever from Africa has been directly linked to high incidence of birth defects, confirmed the Brazilian Health Ministry.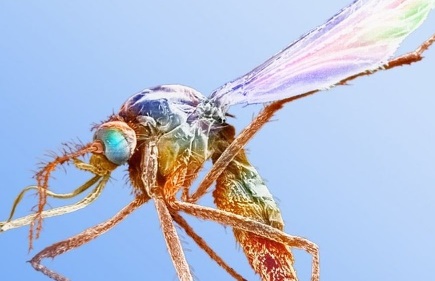 A spurge in micro-encephalitis, a condition in which there is inflammation of brain has been seen in recent times in Brazil, which is a contion that is contracted in the first month of pregnancy.
A record high of 2 adults and 739 cases of this disease has been witnessed and is learned to cause birth defects including stunting of the foetus?s head.
A team from World Health Organisation is expected to visit Brazin in the next week to conduct detailed investigation of the ZIka-birth defect connection.
Zika Virus
A seemingly harmless virus, that initially caused rashes and a fever for a few days was detected in Brazil in April this year. It spread very fastly to 18 states and within no time was being connected to death of adults, first a man in Belem city of Para state who had already been contacted with a low immune disease(lupus).
A second death was of 16 year old girl who initially was suspected to be suffering from Dengue fever, however Zika has been zeroed down as the cause of death.
The disease spread across the north ?east Brazil, however there are cases encountered in the south-east parts too.
Zika Virus, was found in the blood and tissues of a baby with micro-encephalitis in the north-eastern state of Ceara, which is causing an alarm across the country and the world.
Mosquito Transmitted
Zika virus is transmitted by Aedes aegypti mosquito, which is a common carrier of yellow fever, dengue and the chikungunya viruses.
Warnings
The Brazil Health Ministry has issued warnings to women to think carefully before getting pregnant, especially those residing in areas where Zika fever cases have been encountered.
The Ministry has announced Zika to be a serious public health risk and Brazil should get into an emergency mode to begin a program to eradicate and control the Aedes aegypti mosquitoin order to prevent the spread of the virus.