New estimates show that cord blood banking is the fastest growing segment in the stem cell bio-banking sector.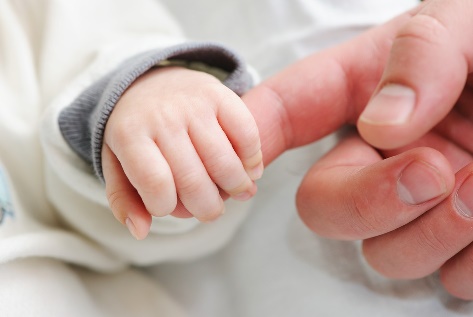 Cord blood banking is slowly but surely gaining significance as awareness about the practice grows among parents. In a bid to save their children from any potentially fatal diseases in the future, expectant parents are choosing to bank their baby?s cord blood at birth.
The collected blood units are then cryogenically stored in cord blood banks for a period of 21 years. Parents are free to ask for the deposited cord blood units (with a doctor?s authority letter) in case their child contracts a serious disorder that can be treated with cord blood cells. They are also free to terminate the contract with the blood bank and withdraw the cord blood unit if they feel that their child does not require it. At present, stem cells derived from cord blood can save a person from as many as 80 life-threatening autoimmune and genetic diseases.
The global picture
Globally, there are several bio-banks that store a variety of human biological samples. These samples range from urine to RNA, and from plasma to red blood corpuscles. Of these, stem cell bio-banks form a large part of the overall cryogenic bio-bank universe. As per new reports, cord blood banking is the fastest growing sector in the stem cell bio-banks market.[1] An article from the Bioinformant magazine opines that over three years counting from the year 2011, cord blood banking has seen a phenomenal increase in reach and scope, and has grown faster than corresponding stem cell bio-bank sectors such as bone marrow stem cells and adipose stem cells.
The India story
Private cord blood banking is prevalent in India, while the country is working hard towards setting up public cord blood banks. However, experts believe that the potential for stem cell banking is huge in India, while market penetration is still very low in a largely untapped market: figures indicate that the cord blood of only two babies per 1,000 births was stored in 2013. The Association of Stem Cell Banks of India states that the 15 reputed private cord blood banks in India collectively stored about 1.6 million units of cord blood in the same year.[2]
There are a little over 170 cord blood banks around the world, with this number set to rise dramatically by the year 2020. In countries like India, however, the penetration of cord blood banks hovers at about 5% of the total global share.[3] It is believed that cord blood banking will rise once the Government streamlines regulatory approvals and regulations for private cord blood banks.
What must parents do?
The decision to bank their child?s cord blood is an entirely emotional one. Parents with a history of potentially fatal diseases in their genetic make-up are advised to consider the option for their child?s future wellbeing. Cord blood banks in India have also eased the process for parents: most of them have tie-ups with prominent hospitals and clinics (which collect the cord blood units). Further, parents are not required to pay the entire blood banking amount at one go. They can even opt for EMI schemes for a period of 21 years.
While parents buy child insurance plans and health insurance for their children, it is worthwhile also to consider cord blood banking ? it is an excellent insurance measure for their child?s health. It is also the single most important step parents can take to save their child?s life.
Reference
[1] ?Could cord blood banking be the next big trend in the biobanking market?? http://www.bioinformant.com/could-cord-blood-banking-be-the-next-big-trend-in-the-biobanking-market/
[2] Krishnan, Vidya, ?Banking on stem cells?, http://www.livemint.com/Specials/Vf7ErM0PGmn9VkRoIArGvI/Banking-on-stem-cells.html, Livemint, December 3, 2013
[3] ?Indian Stem Cell Banking Market: Trends & Opportunities (2012-2017)?.