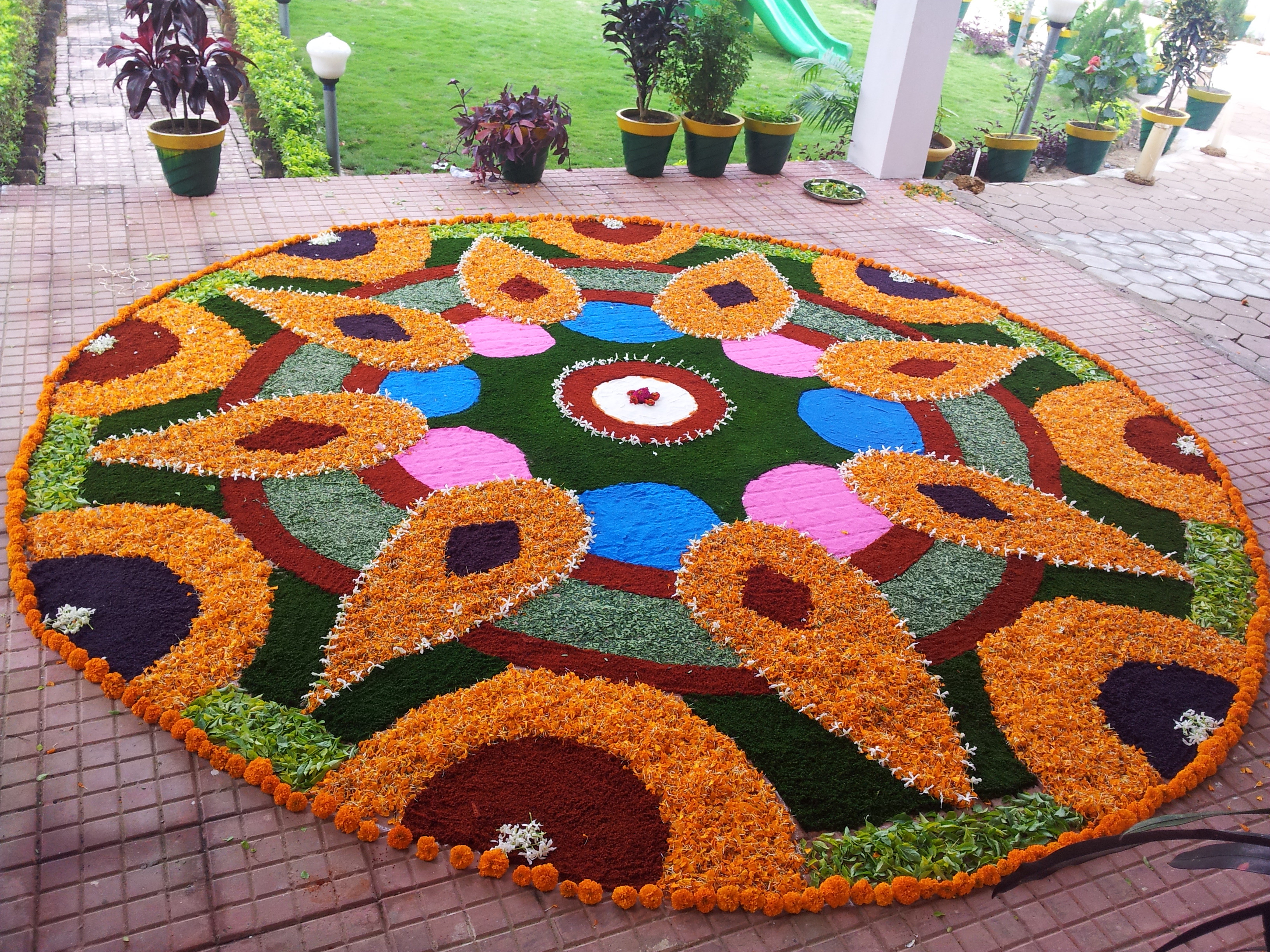 I have always tried to make every Diwali special in a new way and this year I thought of giving more importance to light and rangoli. And believe me; it was really very special this time. The first thing I did when I decided on rangoli was to choose some people to help me in completing it successfully.
Every time I had the same people at home helping me and they would just sprinkle the rangoli powder without much interest, so this time around I took help from people who were interested in rangoli.
Then came the design.
I began searching the internet on a cute yet simple design, because I could not spend my entire day in completing the Rangoli and the people working on it are not experts in the field. Finally I decided on four designs.
Flower Collection
I had certain colours in mind and this I had to bring out using flowers. Well, I made a search in the market to find only marigold of single colour. What would I do about the other colours. I checked the trees and plants around my house and found some dark and light green coloured leaves. This would do fine for my green shades, but what about the other colours.
After serious thought process we zeroed upon saw dust mixed with the desired coloured powder, it actually worked wonders.
Out Line and Process
I used a thread and chalk piece to make the basic design, asked some friends to shred the flowers and leaves. Some people were engaged in mixing colours with sawdust and another team in bring some white flowers to make the outline.
The process began and with all things handy we began working on our Diwali Rangoli?after five hours of tedious work of seven people we could bring out the most satisfactory rangoli for this diwali. Next year may be I have to try something even better.