"Badshah, here – Badshah", calls out Mercy Bella and there, the majestic Tiger halted, maneuvered his stance with grace and turned to fondly look at her. He then started striding towards with affection.
Whoa! That was something I was totally not expecting, a Tiger expressing such ardency was new to me, I could understand when my pet dog dances round me but to see the Majestic Tiger behaving with such attachment was new to me.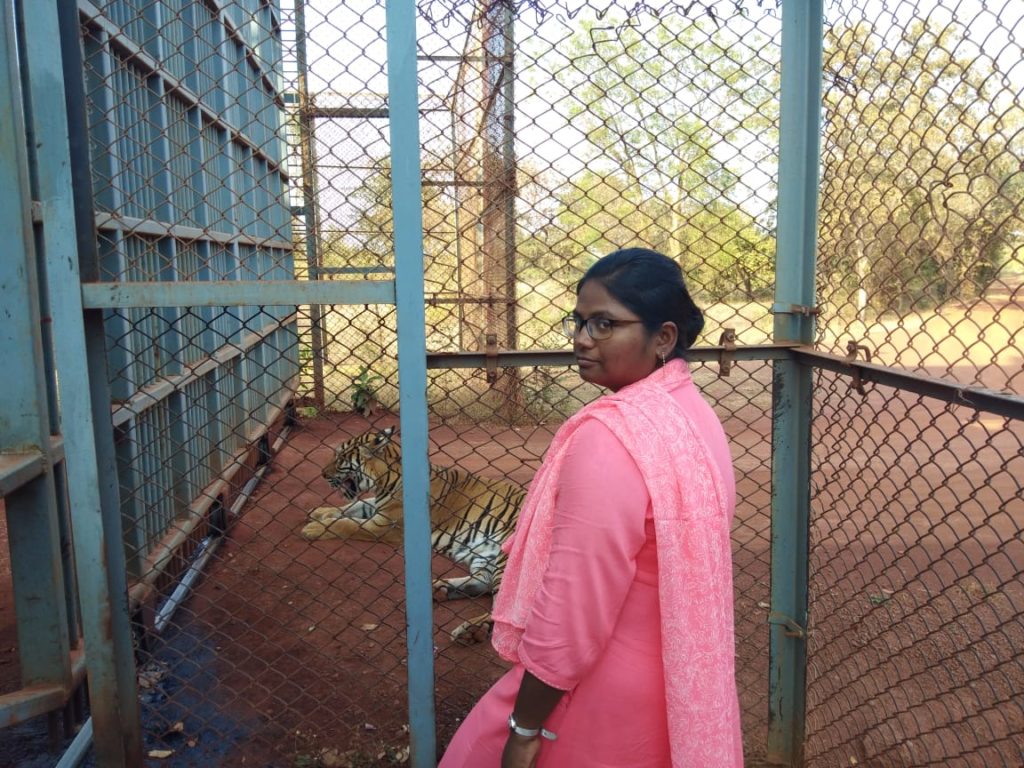 Mercy could clearly see the astonishment in my eyes and so explained that when Badshah arrived at Nandanvan he was very restless and seemed appalled. She hence made it a point to give more attention and time to him. This comforted him and he started becoming normal and used to his new home. With time the duo developed a friendship which is so tenacious. You can see Badshah walk towards her till the end of the moat every time she calls out his name.
Not only the Tiger Mercy Bella, the Director of Nandanvan Jungle Safari, Naya Raipur, is very benevolently received by the Lions, bears, leapords ( oh! some of them are young playful little ones) and even the crocodiles.
Mercy Bella – The Daughter, Wife, Mother and Forester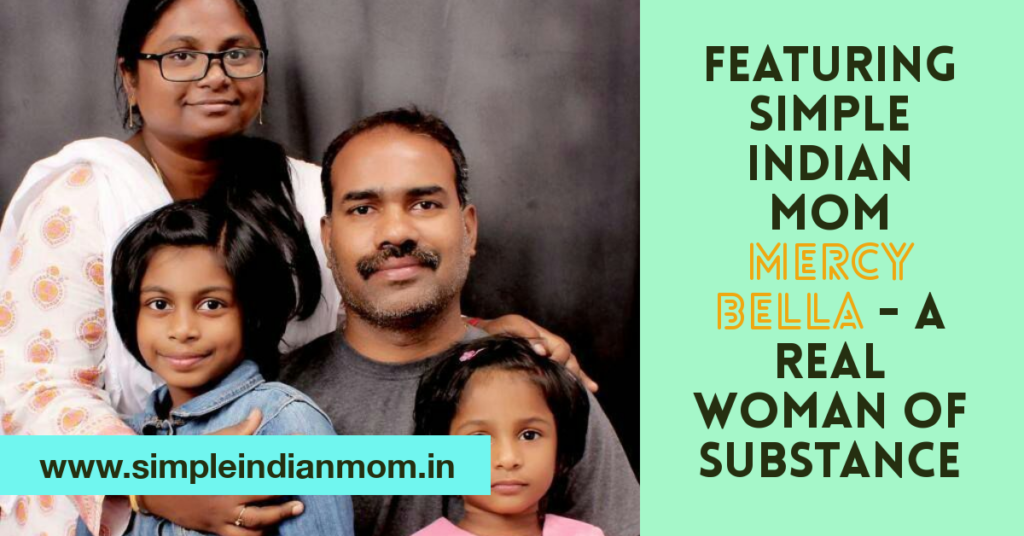 Born in Nagercoil, Tamilnadu – Mercy Bella is a 2007 Batch IFS officer who has been devotedly working towards her goal of enriching the environment with green cover and conserving wildlife. Most of her works revolve around creating jungles in midst of concrete skyscrapers.
In fact her idea of planting tall plants was so impressive that the District administration provided with all help she asked for and this paved way for her to plant more than —-tall plants in Raipur District – the capital of Chhattisgarh.
"These tall plants have better survivability and also they require lesser care comparatively. You can see an array of these plants slowly outperforming each other to grow into trees in many college campuses, road sides, dividers and even government lands that were barren earlier.
Mercy Bella – Director Nandanvan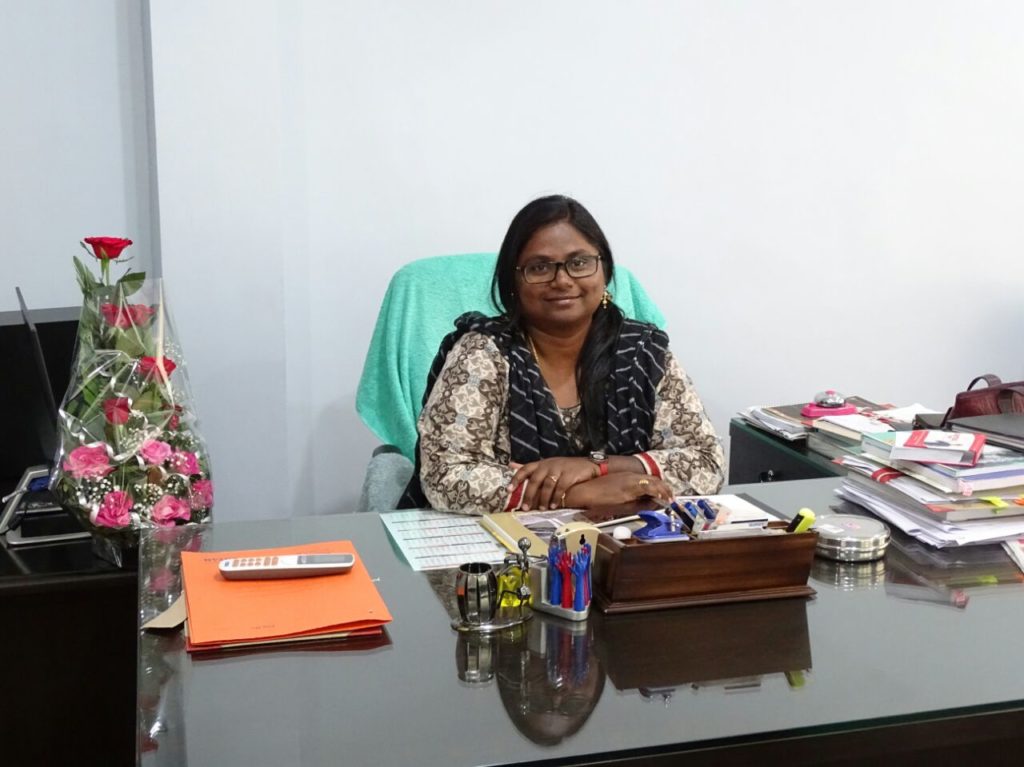 Nandanvan jungle safari – established with the intention of ex-situ conservation of wildlife and breeding has become one of the most important tourist attraction's in the capital and is evolving as a educational centre for kids where they can not only see wildlife in their natural habitat like conditions but also learn the various biodiversity present in the country. Nandanvan in fact has become popular among schools and colleges as a predominant study hub.
There are 3 parts to Nandanvan
The Nandanvan Jungle Safari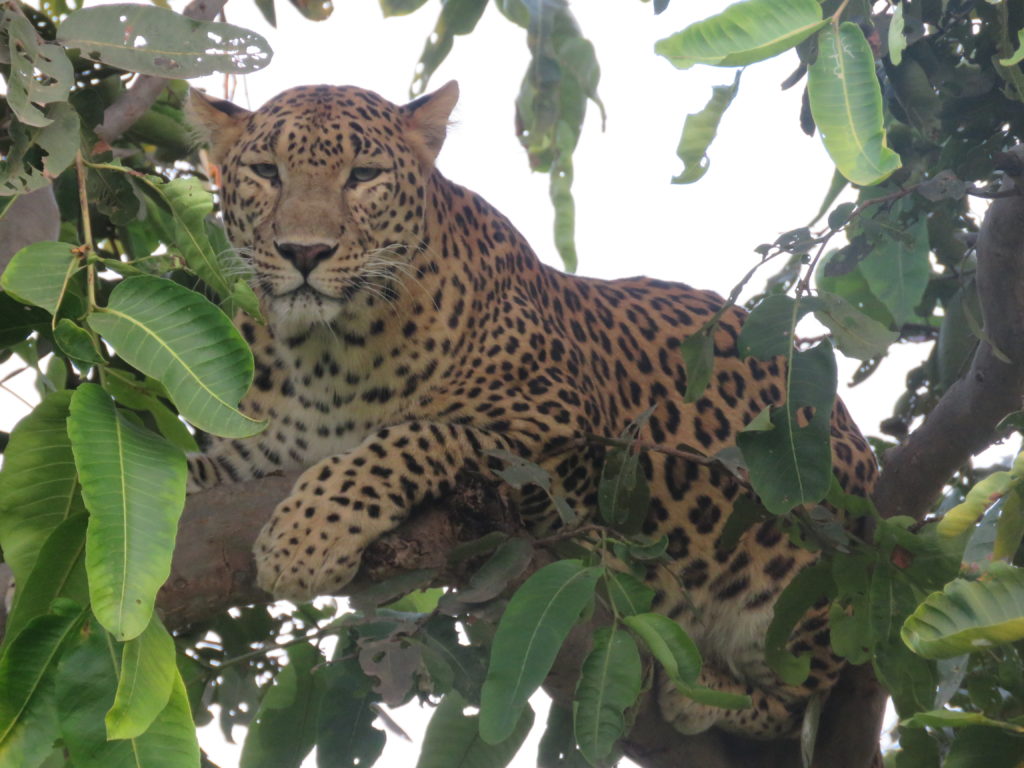 2. The Nandanvan Zoo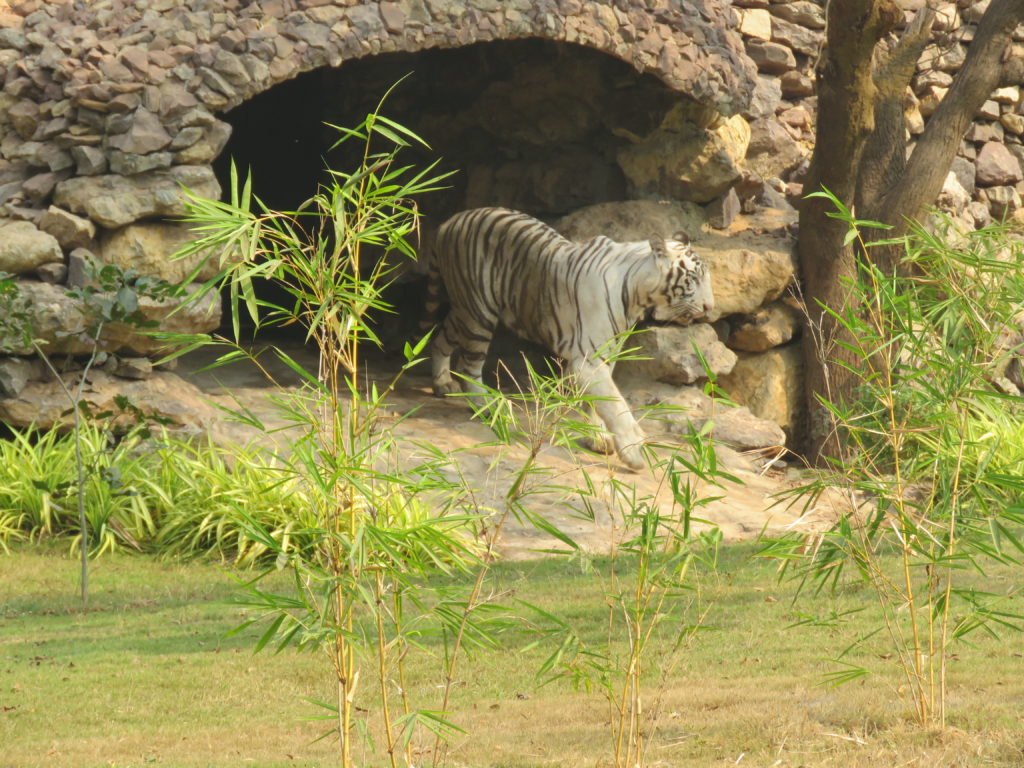 3.The Nandanvan Aviary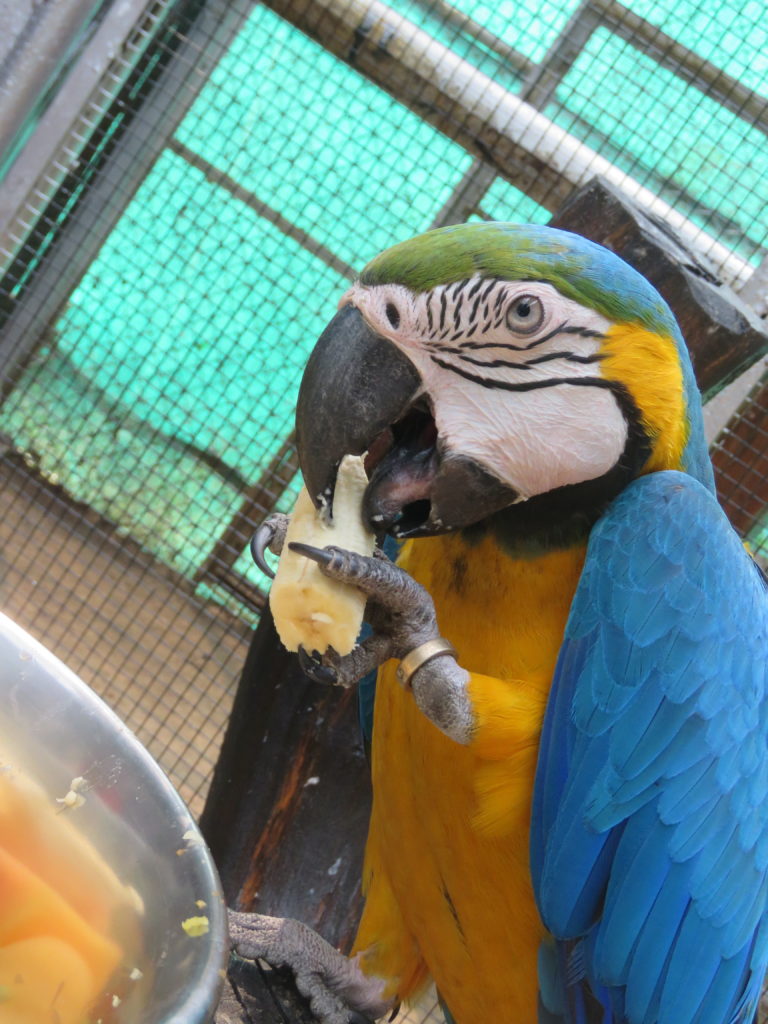 It was a pleasure visiting these places with Mercy Bella – the passion with which she was explaining her work is in fact mesmerizing.
She told about how some animals were brought to the safari and the zoo, the methods of releasing them in the new environment. The fun in looking at some of them getting excited int he new atmosphere. Her Hippos are truly an enthralling duo – they seem to be so closely net.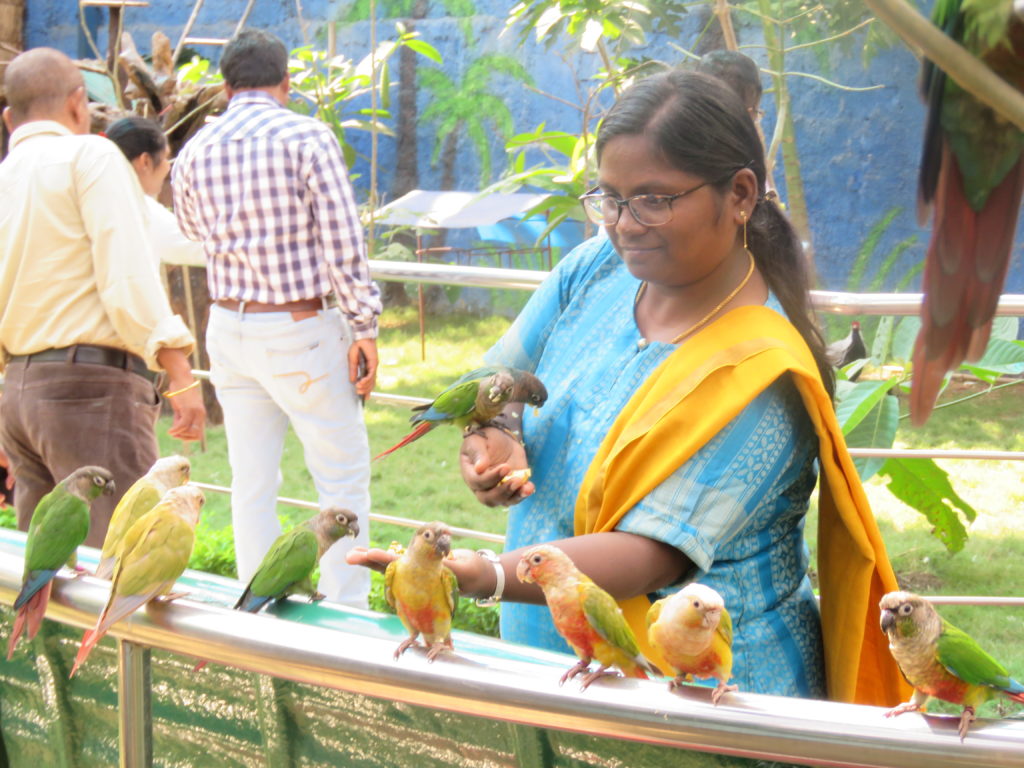 Most of the time I spent in the safari and the zoo were spent speaking about the animals, their diet, their recreation (oh yeah! lions and cubs have wooded balls to play–playtime) their breeding and so on.
The tortoise and turtle were surely a special attraction to my kiddos.
Here are excerpts of the interview she gave to Simple Indian Mom
SIM : What is important to you – your work or family – what would it be?
Mercy : I have always seen my family as the place where my soul belongs. My parents have always been encouraging and helpful when it comes to taking care of my children. My husband – in fact, is my back bone, without whom I would have not thought of joining this prestigious service. He has been my inspiration from the time I have known him in college. There was this incident when I had to go early in the morning to capture a wild leopard which was predating on chicken and seen to be a danger to the villagers anytime. My parents were a bit scared thinking of my safety, however, my husband not only convinced them but also gave enough confidence to them that they begin cheering me when I need to go for such calls these days.
My children – Yazhini and Thamizhini are the ones who keep me grounded. The moment I enter my home I become a new persona totally because of them. They make me forget any work related tension too.
SIM. How Do You Balance Work And Home?
Mercy : I have never mixed work with home. I have been very clear from day one – work while you work and don't carry that tension to your home. A principle both me and my husband follow to maintain happiness in our family. I have always felt that my job is not the only identity I carry it is my family that makes me- me.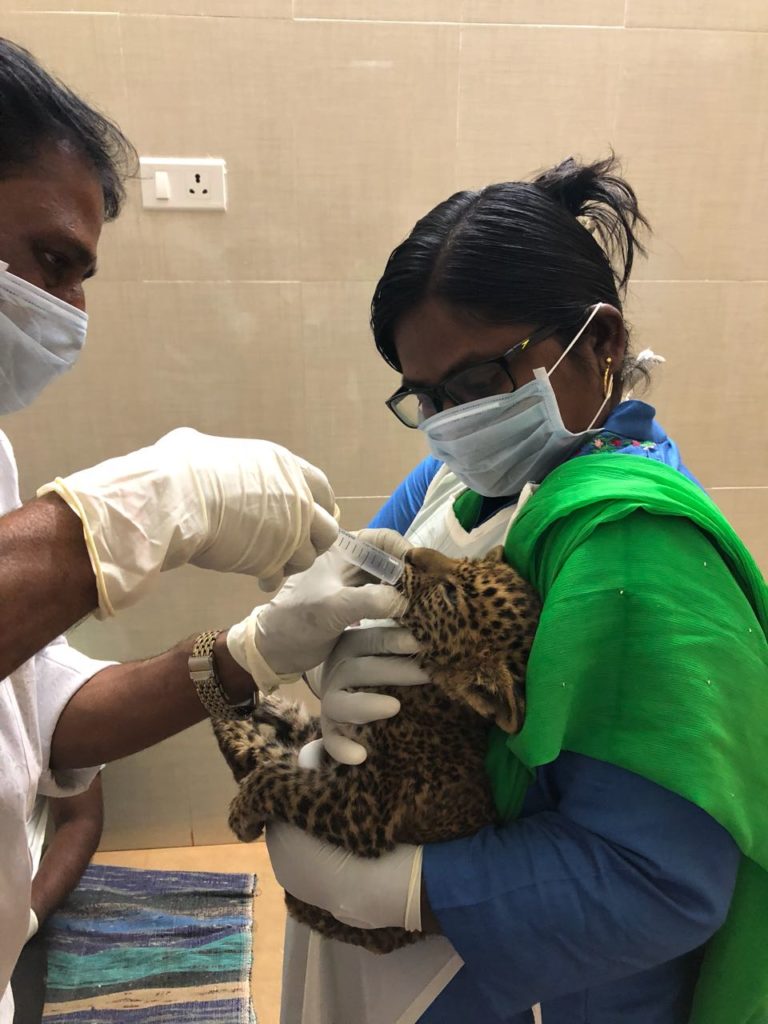 SIM: Have you had any encounters with wild animals?
Mercy: I wouldn't say direct encounters but at one instance I was in a forest area in Surajpur District, checking on the solar fences I installed and suddenly there were a group of 50 elephants moving across. All I could do was stay quiet and watch. It was the scariest day in my life.
SIM. How do your daughters see your job?
Mercy : My daughters are totally proud of me. They adore my present profile and are happy speaking high about me to their friends. In fact I feel they are learning from the quality of restraint, emotional balance and the truth that women need to have a career too.
SIM: What would you like to tell our Simple Indian Mom Community?
Mercy : First of all wish each Simple Indian Mom a very happy International Women's Day!
I would like to say that – every woman has to have a career that gives her financial independence and establish herself in it. We women are multitaskers by default – so use it – find your balance and work on it. Make sure to be an example to your children.