In the bliss of being a new mother or a mother once again, a woman may gain weight over and above the many pounds that she gathered during the course of her pregnancy. With the desperation in losing the gained weight ASAP (as soon as possible) several mothers indulge in diets and strenuous work outs.
While losing weight occupies about half the part of their minds, nurturing and nursing the little one occupies the remaining half. This is where we are going to help you reduce that baggage of losing weight and make it simpler while you enjoy motherhood.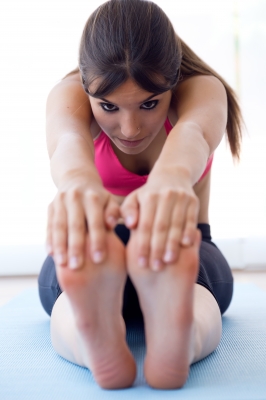 The following are a few tips that nursing mothers can feel free to use to get back in shape.
Take it slow
We totally agree that you are no more in the sexy avatar as before. But let me reassure you that we will get there and in due course. Hurrying up on weight loss is a big no no at this juncture for your baby is of prime importance right now with weight loss taking a back seat, well not at the far back though. Hence we suggest you to not get stressed up with your weight. Reasons, higher the stress higher is the chance to get into depression leading to a possibility to gain more weight and reduction in your breast milk supply. So love your body and keep reassuring yourself that you will work your way out.
Breastfeeding
Research has shown that exclusive breast feeding can actually help reduce more weight as compared to a person who does not breast feed her baby. Besides by doing this you gift your child the best gift of survival ? strong immunity and healthy life. A word of caution, exclusive breast feeding may make you hungry all the time, so ensure not to make this a reason to pile up on all the stuff from your refrigerator or kitchen.
Small meals
In order to save yourself from the hunger pangs, feed yourself several small meals, about 6-8 everyday. Ensure you indulge in healthy foods such as oat meal, whole wheat bread, fresh fruits and vegetable and plenty of water. Get into a self made meal routine, sticking to timing and portions to be consumed. By doing this you may ensure that you keep a check on the ?hungry cow syndrome? and keep a watch on the calories you consume. Nothing less than 1800 calories per day should be consumed every day. Keep it in mind that your baby needs you and that is the most important thing.
Exercise
One can resume to their work out regime 8 weeks after delivery. It is imperative to know the effects of strenuous work outs on your body. In a few cases it may bring down the breast milk supply and in some others it may change the taste of the breast milk. So start with yoga or walking for 30-45 minutes. See its effects on the baby and watch your flow of breast milk. Gradually you can increase the time.
Motherhood is a beautiful phase of every body?s lives. While this is the time to enjoy all the love and pampering, it is also important to stay healthy for your own good and the goodness of your baby. Do not set any timelines and targets to lose weight, rather keep a watch on your physical and mental health and it will gradually lead you to the old attractive yourself.