Holi never fails to bring out the crazy side in us! Don't you all agree? With the festival of colours round the corner, you must be busy planning for a big party. So, we have prepared a checklist for you: just in case you miss on the important stuff!
Water Blaster Gun or Pichkari
Do you remember those summer months when all of you wanted to get rid of the heat and spend hours playing with your friends on the middle of the road with Pichkari. Let your son or daughter experience the same kind of joy by getting her the Water Blaster Gun which is crafted out of plastic.
For Boys Click here For Girls Buy by Clicking Here
Water Balloons
BOMBS AWAY! Get armed up for a water balloon fight FAST with this Magic Water Balloon Maker. In about 60 seconds, you're ready to go with 100 balloons. That's a whole bunch of balloons!
Balloons can be easily filled and children can have fun playing with them – Click Here to buy
Herbal Holi Colours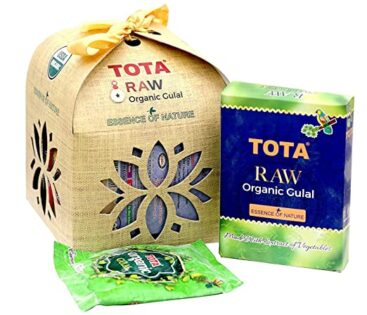 Go Natural 100% Herbal Holi Gulal Can 100 gm* 5 Cans
Click here to Buy Herbal Gulal
Make this Holi more fun-filled, eco-friendly and safe with herbal colour powder. Herbal holi colours are available in a variety of shades like bright yellow, light pink, snowy white, sea green and orange and so on.
What I like the most about this gulal
They are 100% Herbal
Use flower and vegetable extracts to make colours
Natural fragrances are used
Lab tested

for heavy metals – lead, arsenic, mercury and cadmium
Holi Sweets/Chocolates
How can Holi be complete without sweets? Share the spirit of this vibrant festival with your friends and loved ones by gifting them a box of sweets and gujias. Dry fruits are also highly in demand as a gift on holi. Available in a variety of designer boxes, these beautiful gift items make a lasting impression.
5. Thandai
Click Here to Buy Thandai
No Holi is complete without the celebration called thandai. Usually made with milk, almonds, watermelon seeds, fennel seeds, pepper corn, rose petals, cardamom, khus seeds, saffron and sugar.
Water Balloon Pump
Pre-fill water balloons the night before and they will still be full the next day. Perfect for the next neighborhood water balloon fight.
Water Balloon Pumping Station with 200 Water Balloons and Water Pump for Kids
Seriously, it is the most fun filled festival that I know of and I hope you make the most of it. Wishing you all a very colourful, safe and healthy Holi. So, are you ready for a holi ?