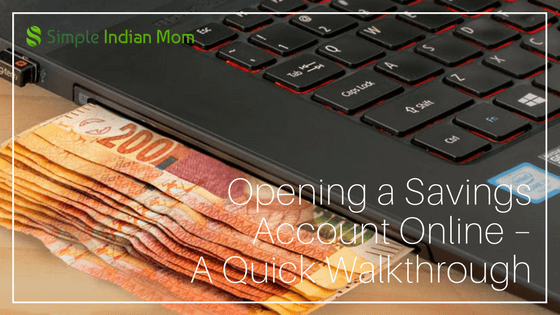 A Bank account is a virtual treasury created for the requested individual by the bank. It is a place where the individual's wealth can be safely stored without carrying a gunny bag full of money.
Though there are different types of accounts (Savings Account, Current Account, Fixed Deposit Account, Recurring Deposit Account), the most basic type of account that can be opened in a bank is the Savings account where the money can be stored securely.
With internet access becoming more easily available, you could simply choose to open a savings account online, which will reduce the hassles of you personally going through umpteen number of times to your local bank.
Why Opening Saving Account is Essential?
A savings account is essential for people who are salaried individuals or those who earn a monthly income. It is to be noted that a Savings account does not allow any number transactions and there is a limitation to it.
But unlike current account that is used by businessmen, a savings account earns some interest (the rate differs from bank to bank). The Government encourages every citizen of this nation to open a savings account as it encourages to inculcate the habit of saving money.
We are now in an era of cashless transactions and hence it becomes imperative to have a savings account. When there are facilities to opening savings account online, one does not have to worry about missing out on a days work to open a savings account.
Different Types of Saving Account
Most banks support the below types of Savings account:
Regular Savings Account
Salary Account (Savings Account)
Savings Account for Senior citizens
Savings Account for minors
Savings Account for Women (with Benefits)
Zero Balance Savings Account
Savings Account can also be opened in a post office.
Eligibility Criteria
The general eligibility criteria followed by the banks in India are as follows. There are also certain criteria that are specific to the banks. It is better to inquire about them before opening an account with them.
Resident Indians, Non-resident Indians and foreign nationals are eligible to open a savings account in India.
People who are 18+ are allowed to open an account. For minors and children, the parents and guardians can open it.
There are no major restrictions to open a savings account unlike for the other type of accounts.
The common documents required to open a savings account online/offline are as follows:
Proof of age and proof of identity
Proof of Address
Recent Photographs
Proof of Income
Other documents might be asked based on the bank in which the savings account is opened.
Opening Savings Account Online
Like other operations, Savings Account can also be opened now and operated online. It is easier than opening an account offline. Here's some information that can be helpful for you in order to open a savings account online.
Before opening savings account online, do a research on the different banks and the interest rates they offer.
Not all banks support the opening of savings accounts online hence, log on to their website and look for facilities to open an account.
If there is an application form available online, fill it out. They will also request you to upload the digital copy of the required documents (as mentioned in the above section). If not, the bank will send an executive to collect it from you.
After verification from the bank side, the account will be opened immediately.
Open an online savings account now!
Summary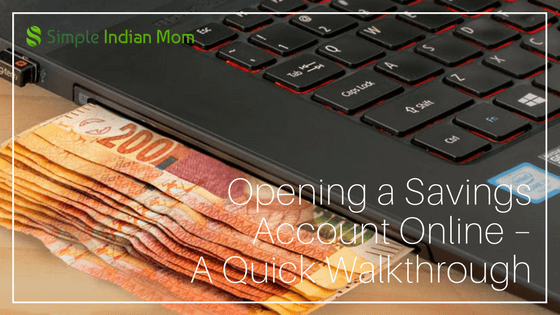 Article Name
Opening Savings Account Online – A Quick Walkthrough
Description
Opening Savings Account Online has become easy and quite simple these days - you can get your account started in no time without needing to queue up
Author