Do not get me wrong, but be cautioned – the moment you begin growing your own vegetables, you sure are going to become more mindful of what you eat!
Yes, not only are you going to become healthy physically but also mentally.
And Beware – You would never revert to buying vegetables here after!
I am basically and Agricultural microbiologist and our typical way to deal with soil and plants are studying the advantageous microbes that dwell on them and how they help plants grow better. In this course our major aim is to make the plants more nutritious and give the best for people around us.
Organic foods as I have been continuously discussing in many of my earlier posts have better colour, flavor and of course taste. And this is the major reason I say – once you begin eating organic veggies you would never want to revert to buying veggies from the market.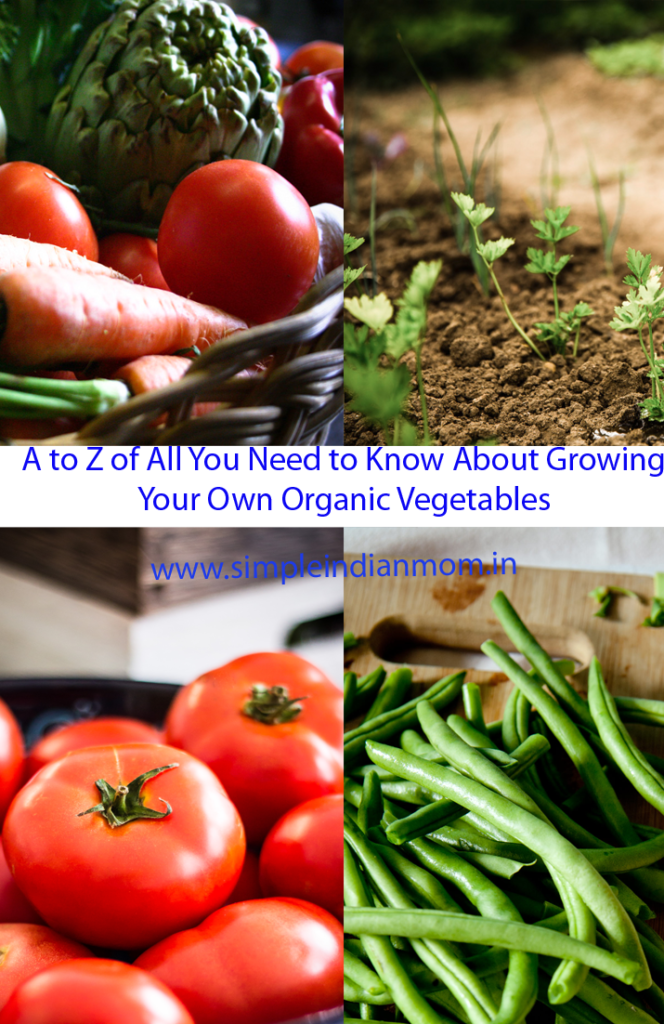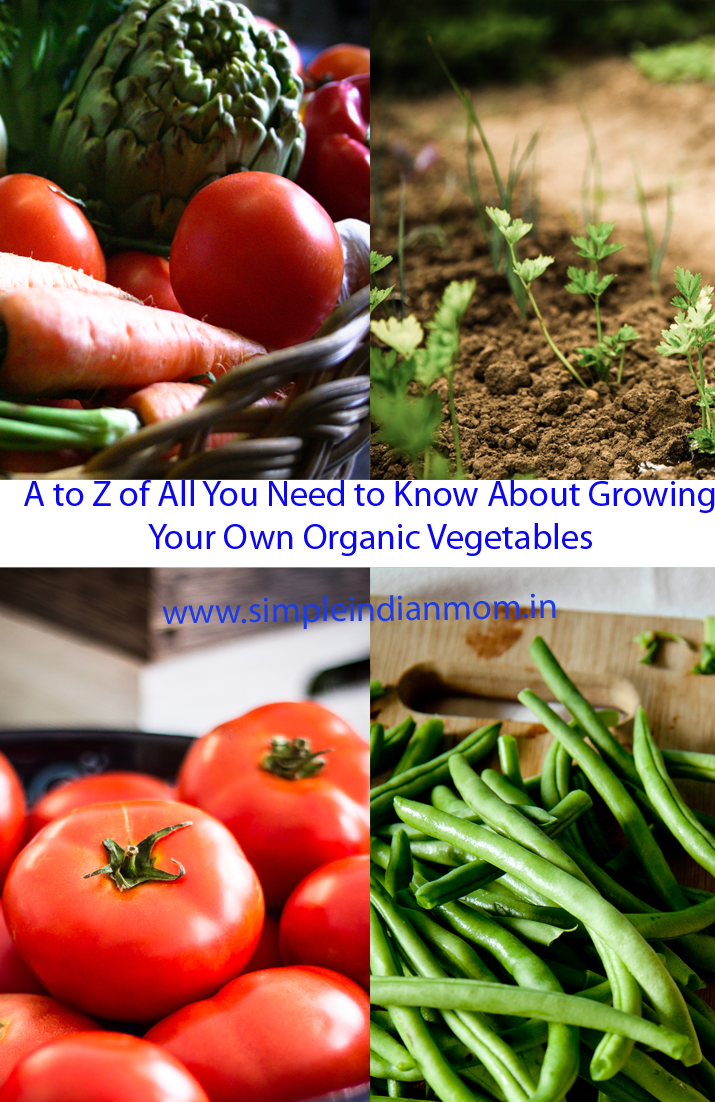 Why Organic Food?
I can never over emphasize the need to consume organic food. I have clearly with research citations explained why one should choose organic food over inorganic food.
There are many vital reasons why you should immediately change to organic food and organic lifestyle, ranging from your health to your basic survival on this earth.
Carbon foot prints are increasing day by day and we are making our earth hotter. Organic lifestyle and organic food will help you get some relief from some unscrupulous karma of ours.
You can read in detail the effects of eating inorganic food have on us and why you need to go organic.
Is Growing Your Own Veggies Possible?
I live in a high raise building, can I grow my veggies year long?
I have very less space, how can I plan my veggies within the available area?
Is it even possible to grow your own veggies?
These are some questions I always seem to be getting from friends and organic food lovers. And my answer is consistent – Yes you can. There are a number of options like vertical gardening, soilless veggies growing and many more. I shall explain one by one in this series.
Read how to begin vertical gardening here.
Is Organic Vegetable Growing Possible
This is a discussion that none of us would be able to do enough justice. That is because, we humans have successfully contaminated the earth and her environment so much that – today the air we breathe to the water we drink are all contaminated. So the water we would be using to irrigate would also be contaminated. So all we can claim is that we are not using any extra chemicals, if there are chemicals in the crop produced it must be because it would have been carried and brought through air or water.
What we aim at doing at present is a form of sustainable vegetable production which will limit to whatever chemicals are inherently present and nothing more.
I would here be discussing about how to make your own organic fertilizers, organic pesticides, manure and composts and also how to save your seeds for the next produce.
Before I go further, I also have a complete support system for terrace organic vegetable production, we provide you with a kit that will include everything from potting mixture, polythene bags , seed, organic fertilizers and organic pesticides.
We also give you online training on how to get the best veggies for your home for 3 years from one kit. You can get the kit by mailing me.
SO ARE WE READY!
Let me give you a basic explanation before we begin with our one month long discussion exclusively on organic food.
Basic Concepts Behind Going Organic
Yes, I know you are trying to skip this because you have already come across a lot of organic food related discussions. Well, this is not the same old story, what I am trying to shower light upon here is the urgency of reverting back to our old age lifestyle so that we could save ourselves, let alone another generation.
When you begin resorting to organic lifestyle you positively do the following changes to the microenvironment around you.
Build the biological fertility of soil – meaning you help good microorganisms grow which in turn are going to let you live a longer, healthier life.
Control harmful pests and diseases – as we say life is a cycle, when man found chemicals to harm pest, they reacted by getting mutated more resistant forms, which by default made us recourse to even more poisonous chemicals. So this one lead to that and next and next .We are now in an era of nano chemicals –yes you read that right – nano technology has reached your food – and you can now get chemicals, a few micro quantities of which are lethal.
I have always said this – and wouldn't mind saying it again – if insects die due to a chemical, our cells – of which our bodies are made- would also equally be affected. And remember cells when affected give rise to these sudden cancers which are killing almost 1 in every 10 people now.
This by living an organic lifestyle we do no harm to existing pest, we help their enemies (which are already present in the ecosystem) to flourish and thus help them fight among themselves leaving us at peace.
Recycle Waste – with all the hulla of hydrocarbon project going on, it would only be wise to use the waste that is piling up on or planet. When you begin using organic fertilizer and producing some on your own, you would be doing a lot of help in terms of recycling waste. Even a small recycling would be of great importance in the current scenario.
So with all this said, are you ready to Join Me in learning and practicing Organic Lifestyle!
Oh Did I tell you about the official launch of SIM Organics. Yes we have come up with certified organic foods which range from indigenous Aromatic (scented) rice, millets, pulses and greens! Yes greens – and we are going to give it the best form you would want to consume.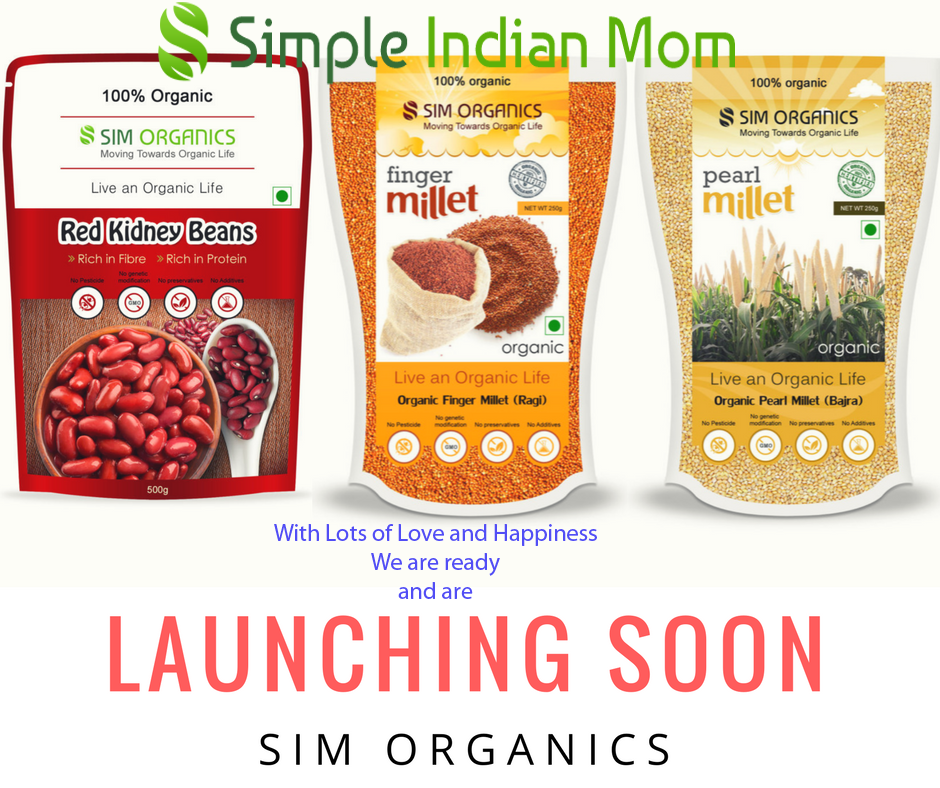 I am participating in #AtoZChallencge  #Blogchatter #BlogARythm