When winter sets in and you pull out the woolen clothes, thermals and turn on the heater, you?ll also have to get ready to welcome the dry winds that indicate that you will be in dire need of cold creams, hot oils and everything available to keep your skin and hair from breaking due to the dryness.
Winter is the time your hair chooses to fall off and you most often do not even know why. Well, here is why, you are not taking enough care for your hair ? winter care for hair is a must.
Here is how one should look after their hair during the all windy, misty or snowy winter.
Keep Dandruff Far Away
Winter brings in a lot of dryness and flaky scalp which is nothing but dandruff. It may worsen if one doesn?t look into it and lead to severe hair fall.
Lemon and Oil Treatment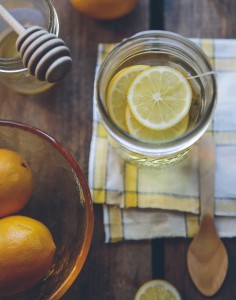 In order to avoid getting into this situation ensure that you massage your hair with warm coconut or olive oil with a teaspoon of fresh lemon squeeze added in to the warm oil mixture. Lemon will keep dandruff at bay and warm oil ensures that your scalp doesn?t get dry.
Deep Conditioning
This helps in retaining the natural oils in your hair without making it dry. For deep conditioning you can use home based ingredients. Mix equal quantities of olive oil and coconut oil. Warm it up a bit and apply it to the whole scalp and also your hair. Massage your scalp for 15 minutes. Soak your towel in hot water and wrap it up our massaged hair. Leave it for another 15 minutes and then was your hair with a mild shampoo. This gives excellent results.
The Right Drying
Take care while drying your hair. It is always better to let your hair dry naturally instead of using hair dryers (hot or cold). Hair driers tend to make your hair frizzy and dry. It is equally important to ensure that your hair is completely dry as moist strands tend to loosen from the scalp if not dried properly.
Softly pat your scalp and hair with dry towel and try to get out in the sun to get both the heat and vitamin D required for your body.
Washing Hair ? To Wash or Not To Wash
Make sure that you wash your hair only 2-3 times a week instead of following the daily ritual of washing your hair. Unlike in summer when the natural oil in the scalp gets restored by the end of the day, in winter scalp oil may take 2-3 days to get restored. In order to maintain the natural oils in your hair in winter, avoid washing your hair every day.
Styling
Ensure that you use minimum styling products on your hair. Usage of too much heat and chemicals will make your hair more brittle and break easily. Ensure to wash your hair as the first thing when you wake up if you have used some styling product on your hair the previous night.
Trims
It is possible for hair to have split ends and thin at the ends. Get regular trims so that your hair is well maintained and looks good too. It is advised to get hair trims every 6-8 weeks as spilt ends may make your hair more dry.
One of the best priced possessions of a woman is her hair and it is important to know all the do?s and don?ts to take care of it at all seasons. With these natural ways to maintain good hair at your finger tips, you can continue to have good hair in winter.