Children love anything chocolaty and when you can make something easy and attractive to entrance your children, its a sure win win for the both of you. Here is one such chocolate crunchy for you, try it and send us the feedback.
Its stoveless and no need to bake too.
Ingredients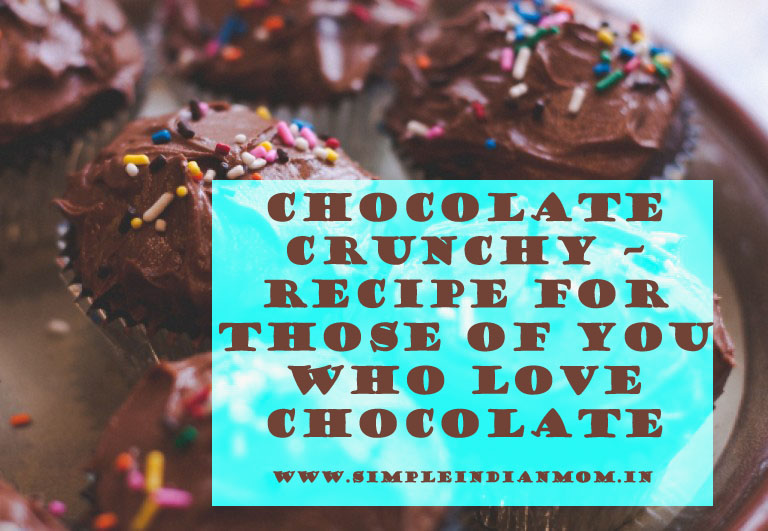 Biscuits – 1 lb
Margarine – 170 g
Coco – 2 tablespoons
Sugar – 2 tablespoons
Golden Syrup – 3 tablespoons
Chocolate bar – 1 bar
Preparation:
Take the biscuits in a bowl and make into crumbs.
In another bowl take margarine, syrup, coco and sugar. Warm it until runny.
Now add the fluid into the biscuits crumbs and mix it well.
Take a baking tray spread the mixture evenly and press it firmly.
Now melt the chocolate bar and spread it on the top of the mixture in the baking tray.
Now keep the tray into the fridge and let it cool for about 30 minutes.
Didn't I say it was the simplest recipe you would have seen in the near future. My children in fact make them whenever they feel bored and have fun preparing them too.
I also love the different decorations they make every time!
You can let your children try these too.