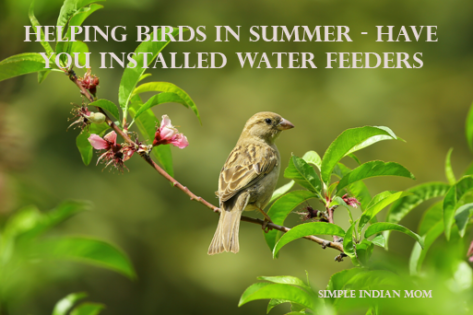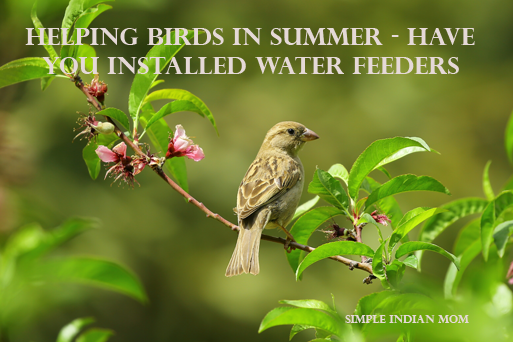 Come summer, people think of all ways to beat the heat. The scorching heat and the rising temperature make you thirstier.
However, have you ever thought of birds and animals who struggle a lot to quench their thirst as well. Do you think of what they must go through to get through this heat as you and me?
They need to wander long distances in search of drinking water. Summer is one of the worst time for birds and animals.
Sparrows and other birds don't migrate and results in dehydration and then death in the event of not finding water. The metro cities have seen a reduction in the number of lakes and green spaces due to which drinking water for animals and birds have come down drastically.
Sunstroke – A Common Bird Killer
Did you know there are lots of birds who die of sunstroke every summer due to the difficulty in finding water?
A bird affected by sunstroke takes three days to recover before it can be released. The heat and humidity increases to a high proportion that hundreds of birds are grounded temporarily or fall prey to the unbearable heat.
The summer has just begun, but the meteorological department has already predicted that this summer would be 40% hotter than the last year. Due to the high temperature birds would not be able to fly for long as the scorching sun sucks all their energy.
The culprit here is – urbanization, Yes! basically our quest to become urbane has made these winged creatures more vulnerable to heat strokes and other ailments related to summer.
Are you doing anything help these creatures who are affected due to you?
Lets Start With A Small Step
All you need to do is install water bowls in different areas and keep bird-feeders at home, by doing which – city residents can go out of the way to revive bird population to an extent.
Water Bowls
A water bowl could be anything from an extra cup at home to a custom made clay bowl. You just need to make sure you have one at place. I suggest to keep a bird feeder along too so the bird doesn't have to traverse too much in the scorching sun
You can get a piece like the below one by Clicking here
I personally like the more eco – safe option like the below bamboo feeder which I have stalled in my place – Click here to buy 
Bird Feeder
Bird feeder are helpful most of times when temperature are extremes or during migration. Place the bird feeders where it can be easily noticeable and free safe from predators
Animals and birds are mainly affected by heat stroke between 12 at noon to 6pm and if ventured outside they have a very high chances of getting a heat stroke. The meteorological department has also said that this year summer is going to be 40% hotter than last year.
So, to make the world a better place for all living beings and save their lives, it's necessary to generate awareness among public about the importance of placing bird feeders at home, office or outside.