Children always love spending time outdoors. If a kids friendly garden is part of their home, then their joy knows no bounds. Greenery, plants and trees are very useful in bringing happiness and joy to your children and also help in keeping them more active and attentive.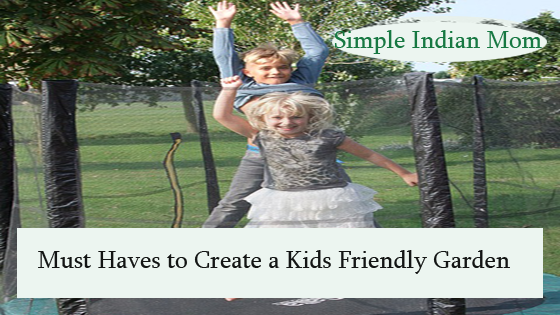 Plants help in improving the cognitive skills of kids and their reaction times. This theory has been widely accepted. Hence, it is important for parents to create a beautiful garden for their children to promoted their health and overall development.
When we talk about a garden for kids, there are certainly some must-haves right from the choice of the grass.
Let us look at some of the must-haves to create a wonderful kid-friendly garden.
Fencing – For Making Your Kids Friendly Garden
Fencing for the garden must be done carefully as it offers safety and security to the children. Good fencing helps in protecting the children from wandering off from their home. High-quality fencing means peace of mind for the parents.
Take enough care to keep the fence kid friendly with nothing that could poke or hurt your child in any way.
Grass
To me anything natural is the first choice. If you are a person who would like to have artificial grass for your garden you need to be extra careful because the artificial grass as tough as it is, is also something that is not good for the environment.
Although natural grass can stain your child's clothes, it also helps in calming down their mood.
Well, of course natural plants and grass may invite some mosquitoes – but you can easily drive them away using mosquito repellents such as the 4 dots of the Goodknight Roll-On, on clothes for 8 hours of mosquito-protection. This product is not only easy to use but is also made using natural ingredients such as citronella and euclayptus oils. Being paediatrician certified, it is absolutely safe for use on babies.
Flowers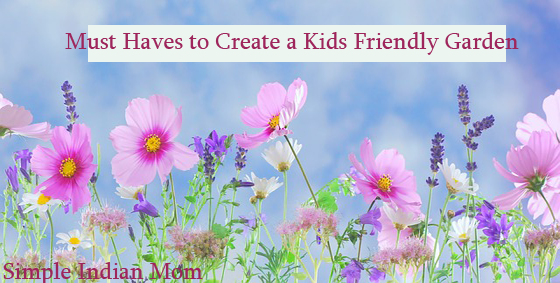 Everyone loves flowers. But choosing the right flowers for the kids' friendly garden is very important. There are beautiful flowers that are poisonous when consumed. Hence, such kind of flowers must be identified and avoided.
Flowers like lavenders, daisies and sunflowers are safe for the kids and they also make the garden beautiful!
Pond – A Big No For Your Kids Friendly Garden
A garden is never complete without a pond. But with small children, it might be quite risky. With necessary precautions like installing grids or netting, you can still have a pond for those adventurous minds. However, if you have toddlers around I would ask you to simply avoid a pond.
Bike Track
If possible, you can make space for a bike track in the garden so that the kids can ride bikes, scooters or skateboards. This is an essential part of the garden especially for kids above 5 years of age.
Play Equipment
You can add swings, slides and playhouses in the garden to make it interesting. Special play surfaces are also available these days for safe play. Materials can be recycled to make a playhouse for older kids who need a place for themselves.
Make sure to add more DIY play equipment so that the children can also be engaged in making some of them.
Sun Shade
It is wise to provide a shade for sandpits and other play areas. This would be helpful during the Summer and will provide sun protection. Have sandpits under a tree or install a sun umbrella.
Anti-Slip Flooring
If the weather is wet, anti-slip flooring is essential for children who still want to play outdoors. It is worth spending the extra money on an anti-slip decking.
Garden Tools
To maintain your garden in perfect condition, garden tools are a must. But for a child-friendly garden, make sure that these tools are stored in a place that is not reachable by them.
There are so many other things you can add to your kids garden to make it beautiful. But it is also essential to keep your kids safe from mosquitoes and other pests.
While sending children out to play in the garden, make sure to use a mosquito repellent like the Goodknight Fabric Roll-On or the Goodknight Patches to keep them safe.
Summary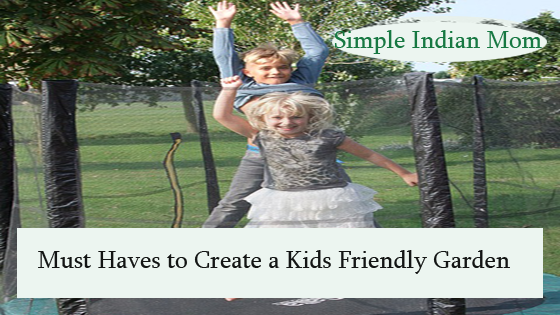 Article Name
Must Haves to Create a Kids Friendly Garden
Description
You know very well that sun is the main source of Vitamin D and getting enough sun light, plant induced calming hormones and also a large dash of fresh air is what is necessary for kids (every human - but more for kids) these days - A Kids Friendly Garden is how you can make them stay outdoors more
Author