Winters are a good time to fulfill all your sweet cravings, that's because the cold weather needs you to burn a lot of energy to heat your body, here are few sweets which will keep you warm and cozy inside out.
Gooey Chocolate Pudding Cake
Total cooking time: 40min
Serves: 6
Ingredients
? cup Gram Flour
? cup caster sugar
? tsp baking powder
? tsp salt, 1/2 cup milk
50gm unsalted butter
1tsp vanilla extract
1/2 cup chocolate ?hazelnut spread
1/3 cup finely chopped dark chocolate
? cup cocoa, ? cup boiling water
Extra cocoa for dusting and coffee flavored ice cream
Strawberries and other berries to be served along.
Method
Preheat the oven to 180 Degrees.
Combine the flour, caster sugar, baking powder, salt in a large bowl
Slowly add in milk, butter, vanilla extract
Whisk till smooth and add in the spread and combine it all well.
Now divide the portion into 6 ? cup capacity ramekins in a large baking tray.
Combine the cocoa powder with the remaining sugar and add hot water and mix them well.
Pour them evening in between the ramekins. Bake it for 20 min or till the cake is moist. You can serve it with ice cream and berries.
Lemon Custard Cakes
Total Cooking Time: 45 min
Serves: 6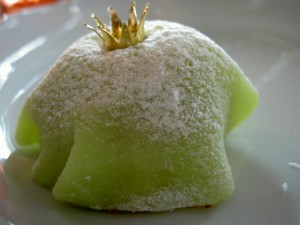 Ingredients
Unsalted butter for custard cups
3 large eggs, ? cup sugar
2 tablespoon all purpose flour
2 or 3 tsp lemon zest
? cup lemon juice
1 cup milk, ? tsp salt
Powdered sugar for dusting.
Method
Preheat the oven to 350 Degrees.
Line the custard cups with butter and keep ready.
Separate the egg yolks, in a large bowl mix egg yolk and sugar.
Add in the flour and whisk well.
Slowly whisk in the lemon juice, milk and the lemon zest.
In another bowl, with an electric mixer, mix the egg whites and salt until soft peak forms.
Pour this mixture with the previously made mixture and whisk till they combine well.
Now pour this mixture equally on all the custard bowls.
Place all the custard bowls on a roasting pan so you can pour hot boiling water half filled and keep it in the oven.
It will be done in max 20 min and the top will be golden brown.
You can serve it warm or at room temperature.
Sweet Potato Souffl?
Prep Time: 15 min
Cooking time: 1 Hour
Serves: 4
Ingredients
Butter
Sugar
2 tablespoon all purpose flour
? cup milk, 1 cup sweet potato mashed
3 large eggs, ? cup maple syrup
? tsp nutmeg powder
salt
Method:
Preheat oven to 375 Degrees.
Butter the souffl? dish and dust it with powdered sugar.
In a saucepan, heat butter over medium flame, add flour and cook till nice aroma comes and it is golden in color.
Gradually pour the milk, while simmering the flame, till the content thickens.
Remove from heat and mix the sweet potatoes and egg yolk.
Stir the maple syrup and nutmeg and keep aside.
With an electric mixer, beat the egg whites with a pinch of salt until soft peaks form.
Whisk ? of the whites in the sweet potato mixture using a spatula and gently fold the rest of the mixture.
Place it in the oven and cook for about 35-45 min and serve with whipped cream.