The World is busy, lives are busy, stress begins to stress you from a very young age, and all this reflects in the health of your hair. Hair fall, thinning of hair, hair loss and dandruff are some common hair problems.
Hair is an important feature which enhances the personality of the person. Often loss of hair reduces your confidence and makes you feel conscious. Traditional home remedies have been successful treatments for hair loss with no side effects and have been transferred traditionally from our forefathers. One of the natural remedy used is onions.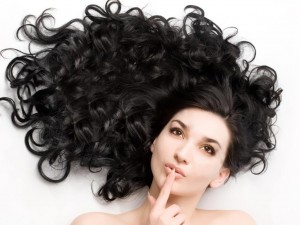 Onions are absolutely effective in inducing hair growth and are safe. Onions are rich in sulphur, when used alone or with a combination of other hair loss remedy enhance the blood circulation on the scalp and also improves the production of collagen tissues, which is necessary for hair growth.
Ways of Using Onions for Hair Loss
Peel the onions and roughly cut them and either with a help of blender or juicer extract the juice and apply them directly on the scalp with a help of a cotton ball and allow it to set for 15 mins and wash with mild shampoo.
If you cannot bear the smell or if it irritates the eyes then u can dilute the onion juice into a bucket of water and pour over your head. Allow it to dry for 15-20 mins and rinse with mild shampoo else dry your hair and wash it off the next day.
Onion Juice and Honey Mix:
Mix ? cup of onion juice and one tsp of honey and directly apply on the scalp and leave it for about 30 mins and rinse off with mild shampoo, else you can take this mixture orally as well, but it is more effective when applied directly to the scalp. Regular usage will give you quick results.
Coconut Oil and Small Onions:
You can also make oil and apply. Firstly cut the small onions into small chops. Take a kadai or deep pan, pour in the virgin coconut oil and heat it, once it is heated put in the small onions and curry leaves (optional). Allow it to boil nicely and switch the gas off. Allow the mixture to cool down and strain and bottle the oil. Apply the oil on your scalp and leave for an hour or two and rinse with mild shampoo. This helps to improve the graying of hair too.
Coconut Oil and Onion Juice Pack:
Mix one tsp of onion juice and two tsp of coconut oil; you can also add any other essential oil to reduce the onion smell. Massage this mixture over the scalp and leave for an hour and rinse off with mild shampoo. Use this pack at least twice a week for better results.
These are ways you can reduce the risk of hair loss. Other ways is to consume a lot of onions in your diet or salads which also helps but not that effective like applying them directly on the scalp though. Always do sample tests before using them as the onions have a strong smell.