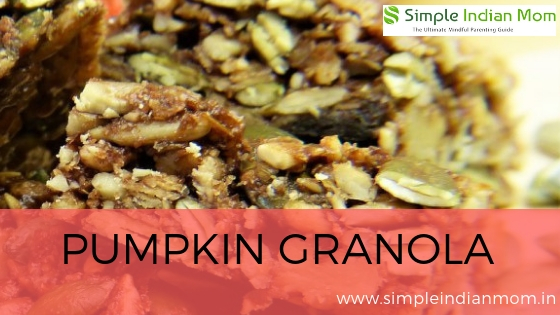 Food should be cleansing, it should be restorative, it should be fun!
Hello Readers! Here I am with one of my personal favorite recipe of granola bars. This bars are so healthy and nutritious to have. You won't be able to resist yourself from having these just like me. Sharing the recipe with you. Do share your views regarding the same in comment sections.
Ingredients
3-4 cups oats
2/3 cup unsweetened coconut
1/2 tbsp ground cloves
1/4 tbsp ground nutmeg
2/3 cup SIM organics Pumpkin Seeds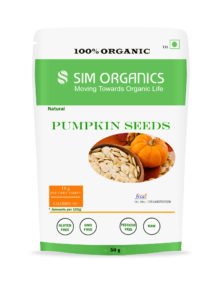 1/4 cup SIM organics Quinoa
2 tbsp ground cinnamon
1/2 cup raisins
2 large egg whites or egg substitutes.
1/2 cup pumpkin puree
1/3 cup Maple syrup
1/4 cup coconut oil, melted (or vegetable oil)
3 tbsp brown sugar
1 tbsp vanilla extract
2/3 cup dried cranberries
1/2 cup sliced California Almonds
1/2 tbsp honey
Salt to taste
How To Prepare :
Preheat an oven to 250 degrees F.

Coat 2 baking sheets with nonstick cooking spray.

Combine brown sugar, pumpkin pie spice, rolled oats, almonds,coconut, pumpkin seeds,almonds,

quinoa

, cloves, nutmeg and cinnamon in a large bowl.

Mix the

egg

whites, pumpkin puree, maple syrup, melted coconut oil, honey, and vanilla in a separate large bowl.

Stir both the mixture, until granola begins to gather in clusters.

Spoon granola evenly onto prepared baking sheets.

Bake in preheated oven, stirring every 20 minutes, until lightly browned and crispy, about 1 hour.

Remove from oven; cool to room temperature.

Stir in raisins and cranberries.

Store in an airtight container.
Importance Of Ingredients
Pumpkin Seeds – Pumpkin seeds are little powerhouses of nutrients and health benefits. They are a great source of protein & unsaturated fats like omega-3 fatty acids.
Quinoa – A super food which is high in fiber and high-quality protein.
Oats – Oats is packed with soluble fiber, which reduces your Low-Density Lipo protein (LDL), the "bad" cholesterol.
Brown Sugar – Brown sugar contain more essential nutrients than white sugar, so choosing brown sugar over white sugar is technically healthier.
Almonds – Almonds contain lots of healthy fats, fiber, protein,magnesium and vitamin E. The health benefits of almonds include lower blood sugar levels, reduced blood pressure and lower cholesterol levels.
NOTE : You can substitute egg with either flax seeds or chia seeds. To know how click here