Buying a dream home is in almost everyone?s bucket list. But when you go for a home loan, there are certain things you have to know beforehand because you are going to step into a big financial commitment.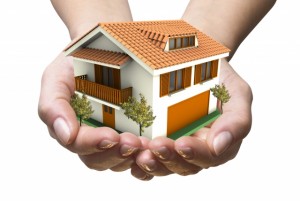 Factors Determining the Eligibility to Get Your Home Loans
Profession: Preference to sanction home loan is usually given to people with a steady income. Submitting a year?s pay slip is very essential to process home loans.
For self-employed people, the interest rate is higher than others and also, banks do not encourage offering fixed rate of interest for these people. Though banks do not encourage self-employed people, the following are considered for processing home loans of self-employed:
IT returns
Current profit and loss statement
People with higher down payment ability, good savings and a good CIBIL score.
If a person has made a career jump more often, then there are high chances that his loan might not be sanctioned.
CIBIL score: CIBIL, India?s first credit information company, collects and maintains records of an individual?s payments. If the CIBIL score is less than 750, then you may not get a home loan. This is because the CIBIL score reflects your repayment burden and too much unsecured credit. A good credit history gives a better chance to avail home loan. A good credit history does not mean ?no credit history?. This could also lead to denial of loan as the lender does not find a reference point to sanction loan.
The age of the property: Greater the age of the property, lesser the sanction of loan amount. If the home you are going to buy is too old, evaluation by the bank will lead to a sanction of much lesser money keeping into consideration the present/future damage to the property.
Marital status: If the person involved is a female and is single, there would be a bias on sanctioning loans. This is due to the fact that repayment may not be possible as some might resign their job post marriage or child birth.
OTHER FACTORS TO LOOK INTO WHILE GOING FOR A HOME LOAN
Maximum loan eligibility: You might get your loan sanctioned, but not the amount you are looking for. Though it sounds good that the eligibility for a loan is 60 times the monthly net income, the reality is that certain income heads are not taken into consideration for loan calculation. LTA and medical allowances are deducted as they cannot be used for other expenses than specified.
Loan tenure: The tenure of the loan is based on the age of the person/length of the career. Though your loan may be sanctioned, the tenure may not be the desired one. The monthly EMI is inversely proportional to the Loan Tenure i.e., longer the tenure, lower the EMI. But the total interest paid is directly proportional to the Loan tenure. Hence, deciding the loan tenure is very important as it has a big impact on your finances.
Type of interest rate: A fixed rate loan does not vary during the whole loan tenure. But for a floating rate loan it varies. It is advantageous when interest rates fall. Choosing the right type is always desired.
Analysis of documents before signing it: Read about the processing fee, late payment fee and other factors carefully before signing the document.