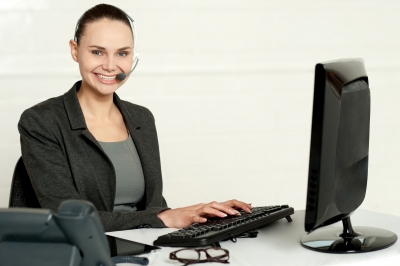 In recent years online tutoring has been growing faster in new dimensions. Now a day?s getting online tutors in the internet has become an intriguing concept for both students and parents. It is a distance learning format where the online tutors teach variety of subjects. Online tutoring has become a unique interactive platform which helps the students to get the individual attention in the subjects. Online tutoring means receiving help or assistance help through internet from the tutors to the students where the subject has been taught to the students elsewhere. Because of this tutoring the students can get learn anywhere and anytime.
Job Description
In online tutoring the instruction will be either individual or in group. It forms a virtual learning environment which helps the tutor to communicate with the students verbally and visually use of whiteboard, post homework assignments, administer tests, course materials, lecture notes in a secure manner. Online tutor must have a good and strong knowledge in the subject. Online tutor must have the minimum of college degree and must have a basic knowledge in operating the computer and its applications. The tutor must engage the chat or telephone conversation with the students clearly and this will allow your students to discuss with their assignments.
Requirements:
To start an online tutoring at home the following are most important.
A computer with a web cam or laptop
An internet connection
Chat
Video conferencing
Interactive whiteboard of a virtual board
File sharing
Creating a web site:
In online tutoring the tutors can work as an employee where there will be a company which connects the tutor and the students or in the contract basis with the school or by their own. If you are willing to make your own business first u must create a website. All the interaction between you and the students will be online only so the website you create should be clear. The website must contains the subjects you are taking, for what classes you?re going to take, cost per hour, how many hour you?re going to take, tests and assignments you are going to give, your time schedule, number of students availability should be in a clear manner.
5 websites for online tutoring:
It is one of the favorite tutoring website in India. It has more than 100,000 registered students. In this only top most and well qualified tutors takes classes for the students in different cities. They allow students to select their tutors by viewing their profiles and qualifications. It has 24/7 customer service.
In this website if you are willing to join then you must send an application which you can get from http:/www.tutor.com/apply/application-process. Here in this site they will give the first preference to the candidate (tutor) who can take multiple number of subject. It will take more than two to three weeks of screening process. Here there is now fee for applying.
In this website you must send your resume with full details of yours. For applying visit http:/www.tutorvista.com/teaching- jobs. It has a three areas teaching and practicing English with foreign students, managing individual academic learning plans and training and mentoring tutors.
In this website you can post you own created ad to let yourself as a tutor. This should be created in a way that it should be a title, description of your subjects you prefer to take. Once you create an account in this then you should click on the create posting link and then post your ad. This will be helpful for those who want to do online tutoring by own.
Here in this site you can for the post of online tutor. On seeing your profile the employer will hire you. This site acts as a platform to deliver the status reports and show results. It helps you to post your leave and receive feedback which helps your improvement in this field.