A ?Special Need? child may be any child having a mild learning disability to major cognitive impairment. It might be any one or an array of problems such as food allergies, terminal illness, development delays, panic attacks or psychiatric problem.
The parent of such a special need child has a big challenge. This is because of the special care that needs to be given to the child and also taking care of the family, thus, missing the opportunity to get encouragement from others. Here?s what a parent of a special child needs to know.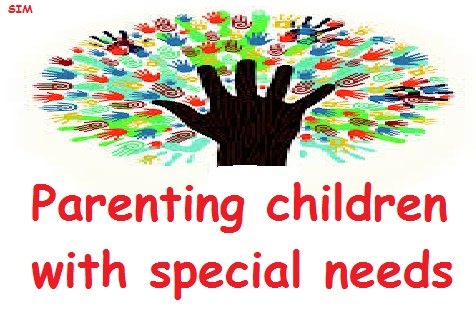 Behavior
Children with special needs are usually sensitive to the environment and might show behavioral changes. Parents should know how to observe and modify this behavior. They should have a Chart to observe where the child shows behavioral changes. It might be a public place where there is more crowd, brighter environment, etc. Preparing a chart and modifying the behavior with medical help is essential.
Community
The next toughest part is to help introducing the child to the community they are part of. It might not be the most welcoming place for the child, but it is an essential part to help the community and the child to look beyond the ordinary. Few examples are preparing warning labels for kids allergic to food, training the child before taking him/her out for dining.
Life Skills
There are certain life skills that might sound simple to us. But for some children with special needs, even the simplest of life skills might be tough to follow. Simple activities like dressing, washing or even having their food using a spoon, needs careful and thoughtful teaching. For these children, these tasks need to be broken down to smaller steps and taught progressively. This is one of the essential skills of the parent. Always have a reward ready for your child?s hard work.
Sibling
One of the biggest challenges of a parent is to deal with the brother or sister of the special needs child. This is because the parent would obviously be spending time with the sick child, thus, creating a small void in the sibling?s life. It is thus important for the parent to make the sibling understand about the situation. Also, trying to encourage the sibling to help the special needs child will create a loving bond between them.
Stress Management
It is really impossible to avoid stress for the parent of a child with special needs. But there are lots of ways to minimize it by using certain techniques. Worrying constructively will help to overcome problems. Being a parent of a challenging child puts a great strain on the marriage. Taking a day off with the family will reduce stress.
Companionship and Support
There are lots of people in this world undergoing similar challenges. Getting to know about them and talking to other parents with special needs children will give the parent more inspiration, more confidence and more support.
Staying Connected with the outside world is very important for both the child and the parent.
Express your Love to your child
Many children with special needs do not know how to respond to the emotions and love of the parent. But they certainly need that love and protection. So there is nothing wrong in expressing the love to the child. A child may not respond to a kiss or feel uncomfortable to a hug but there are other ways like playing together or watching TV together or reading a story or doing an activity together.
It is always a joy to be with a child. Being a confident, supportive parent will help the child to go a long way!