An integral part of content marketing is blogging which is vital for all organizations irrespective of their sizes. Blogging about relevant topics in the particular industry will build a larger audience and increase your brand awareness. That's the main purpose of blogging right?
But sometimes planning and running a blog can be challenging as one needs to find topics, hit deadlines, find proper source etc. As you grow planning and running a blog can sometimes be overwhelming as commitments quickly take up space, tracking of progress gets lost and the to-do list gets bigger. That is why you need a blog planner. Here's how you get organised with a blog planner.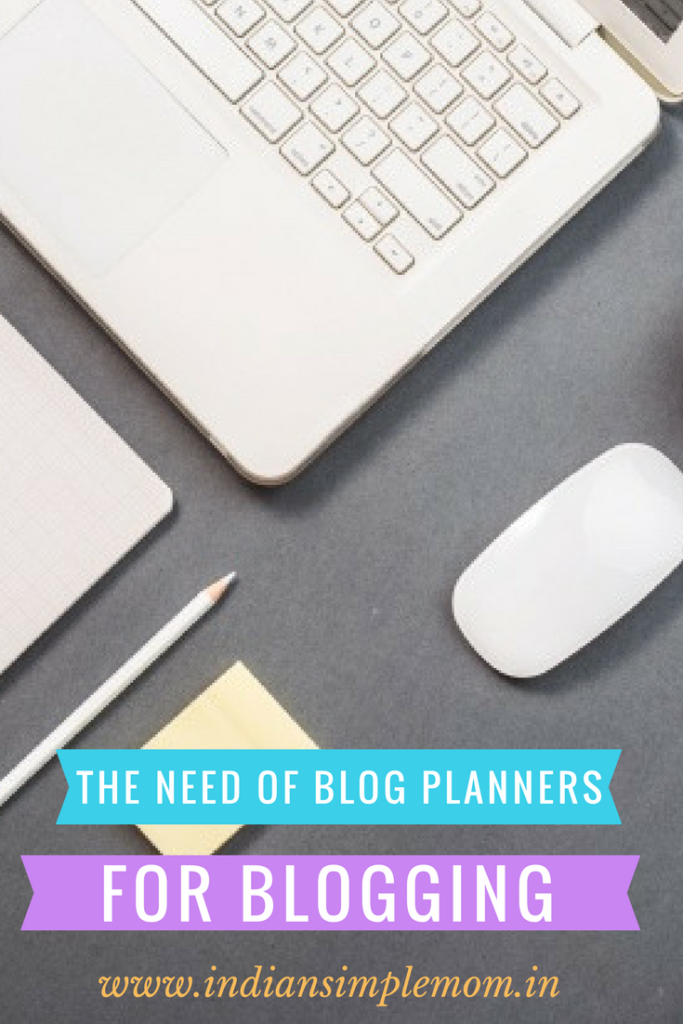 Simple Indian Mom's Free Printable Bog Planner
What Would You Expect In A Blog Planner?
At SIM, we expect a blog planner to be something that is easy to work with and carry around. In fact SIM has her own blog planner that is easy to use and customizable according to the time and needs.
When you design your blog planner all you need is to keep the following points in mind.
The blog planner needs to be easy to access.
Workable both online and easy to get a printable form.
Worthy of time spent.
So at SIM we have come up with this novel free blog planner, which is truly blogger friendly and printable. You can get your copy of April Planner Here
You can also subscribe to Simple Indian Mom to get monthly planners every month.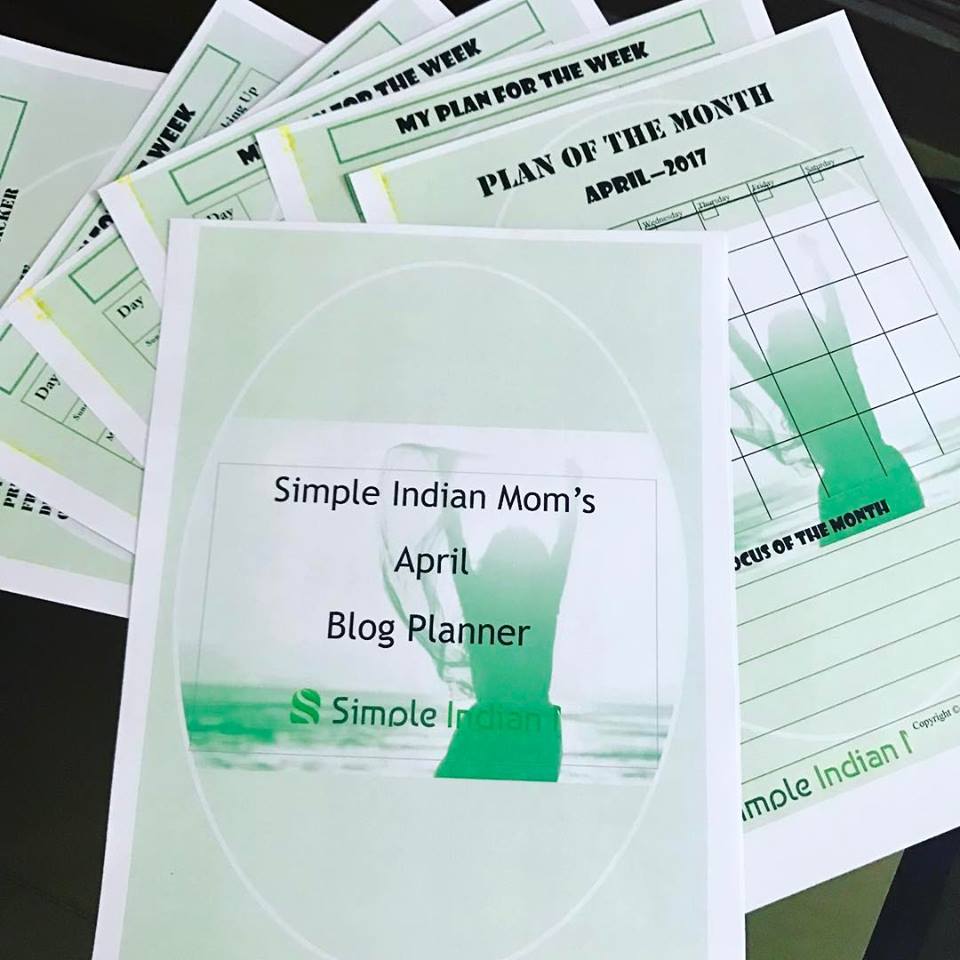 Accessible
The planner should be accessible and portable so that it can be taken when you head to the coffee   shop or to the office. Find a note book that fits our bag; a dated planner would be better as well.
Keep It Separate
Keep your everyday planner separate from your blog planner as sometimes it might get lost between your daily routine and bill payment remainders. A separate blog planner will prioritise your blog tasks!
Tracking
You might not be having a Pinterest account or would not be sending emails to a newsletter. These metrics would not be important for you. But it is important to track statics every month.
Blog Post Ideas
Your planner should be a place to dump all your blog post ideas which refers to all the things you want to write about.
Colour Coding
Colour coding may serve as a visual remainder of your work also! For example. You may have recipes in red and lifestyle posts in yellow. Colours would help your topics to stand out for the day and also provide an overall guide at what you are doing more of.
Repeat Lists
These would include the tasks which is done every week so that you would not forget them. Some of the items would be adding 100 new Twitter followers, participating in Facebook groups and sending out one newsletter to my email list.
One needs to find a system that works best for you; that's the most important part about a blog planner. These guidelines would help one to stay on top of the daily blog posts and continue to inspire everyone every day.