Summer is here and the need to keep yourselves hydrated and refreshed stands paramount than any other need of the day. It is always easy to make some mock-tails and ready to mix cool refreshing preparations and keep them handy s that you can make a shot as and when you require, be it for yourself, your family of your guests.
Here are few simple drinks which can be made at home in less than 5 mins and a treat to your taste buds.
Basil Lemonade
Ingredients
1 Cup sugar
1 Cup fresh basil leaves and
8 Cups lemonade
Preparation
In a saucepan, in medium heat, pour in the sugar and 1 ? cups cold water, cook till the sugar dissolves and becomes a syrup consistency. Remove from heat, add the basil and let the content cool. Now strain the syrup and bottle it. Pour 2 or 3 tsp of this basil syrup in an ice filled glass, then fill with lemonade and mix well. Garnish with additional basil.
Hibiscus Mocktini
Ingredients
3 Cups Hibiscus Tea
3 Cups Ginger Ale
6 Fresh Pineapple Spears
Preparation
In a pitcher, mix together the hibiscus tea and ginger ale, serve it over ice in a tall glass and put the fresh pineapple spears.
Pomegranate and Lime Iced Tea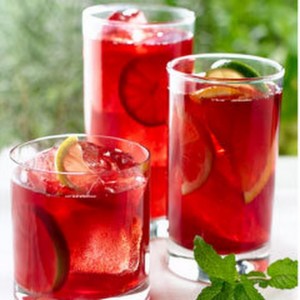 Ingredients
8 Cups boiling water
8 Tea bags
2 Cups pomegranate juice
3 Limes, thinly sliced
? Cup sugar
Preparation
In a bowl, pour 8 cups of boiling water and add the tea bags and allow it to steep for about 10 mins. Then you can throw away the tea bags and allow the tea water to cool down. Then stir in the pomegranate juice, limes and sugar and refrigerate . Serve it chilled with ice cubes.
Watermelon Mint Cooler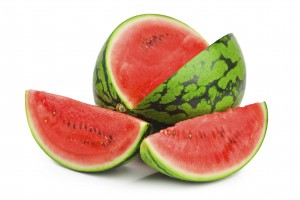 Ingredients
4 Cups seedless watermelon pieces
1? Cup lemonade
? Cup fresh mint
Preparation
In a blender, add the watermelon chunks and add lemonade and puree together. Strain the juice and serve it on tall glass with ice cubes and add in mint leaves for freshness.
Iced Vanilla Soy Latte
Ingredients
? Cup ground espresso
1? Cups water
2 Cups vanilla soymilk
2 Tsp caramel or chocolate topping
Sugar as needed
Preparation
Firstly Brew coffee with water, and in a medium bowl, stir together along with soymilk. If you desire to add sugar, stir it well. Now take tall glasses and fill it with the caramel or chocolate shavings add in desired ice cubes and pour in the mixture.
Frozen Blueberry Lemonade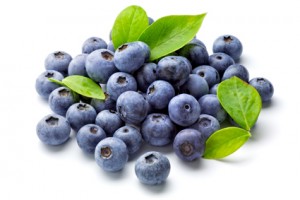 Ingredients
1 ? Cups blueberry
1 Cup lemonade
? Cup fresh mint leaves and
? Cup confectioners? sugar
Preparation
In a blender, pour in the blueberries, lemonade, mint and confectioners? sugar and 3 cups of ice and blend everything together, till you get a smooth texture. Pour in into a glass and garnish with mint springs and serve.
Cranberry Spritzer
Ingredients
2 Cups cranberry juice cocktail
2 Cups sparkling apple cider
5 Strawberries and
Flavored Pop Rock candy
Preparation
In a large pitcher, pour in both the cranberry juice cocktail and apple cider and shake well. Take a half cut strawberry and rub it on the rims of all the glasses to serve and dip the rims on the Pop Rocks coating, this gives a refreshing feeling. Serve the juice with ice cubes and cut strawberries.