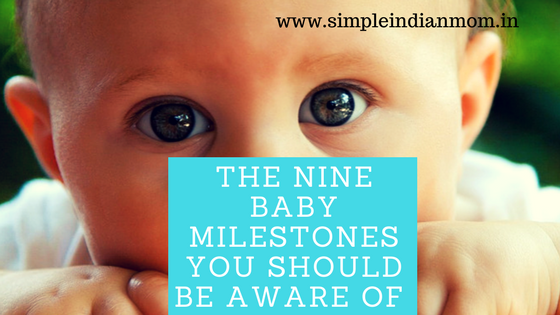 The tiny milestones your child achieves makes parenting interesting. Are baby milestones important? Should you maintain a journal of baby milestones?
Baby milestones are important measure of physical and mental growth of your child. However you need to understand that these milestones have been derived from studies conducted on children and is an average measure only.
You need to understand that an average means mid point of highs and lows. Lets suppose there are 10 sticks of length 1m to 10 m, the average will be somewhere at 4 to 5m. Thus DO NOT PANIC if your child does not attain milestones exactly at a given time.
The 9 major physical milestones
Smiling (8 weeks)
Rolling over (2 or 3 months)
Grabbing (3 or 4 months)
Hugging (5 months)
Playing peekaboo (6 months)
Sitting up (8 months)
Crawling (6 to 10 months)
Pulling up (8 months)
Walking (10 to 18 months)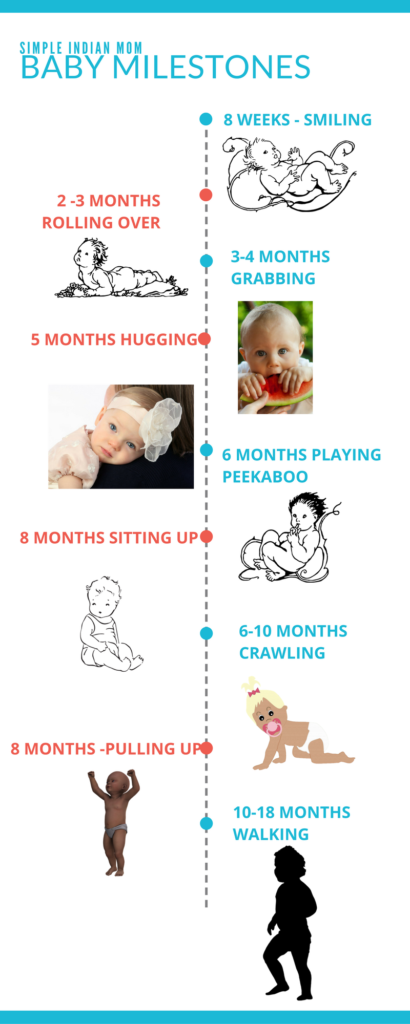 The Little Steps That Made Me Happy
Parents have this habit of recording everything their first child does and missing out on the second. I am a guilty one on that too.
However with Yishaanth it was always quick, before we noticed a milestone he would be into next.
He has this urge to attain everything faster (which still continues). In fact he competes with his elder brother from the day he knew he is the younger one at home.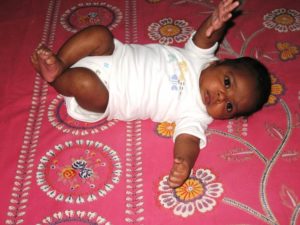 I remember the day he began his smile. It was a fine morning and we were sitting by him talking within ourselves. There was this tiny smile, sudden and sweet.
At first we thought it was the usual gas, but then there was another smile, a very elaborate and adorable one.
I really cant explain the pleasure we had to watch the first smile of our son. His First Milestone.
Do you have such sweet memories of your child's big moments?