The General Motors Weight loss diet was first introduced to employees of General motors? who had seriously needed to reduce weight. It success in reducing around 10 lbs or 4.5 kgs in week made it very popular among weight loss enthusiasts who desired for quick weight loss in short time.
The Diet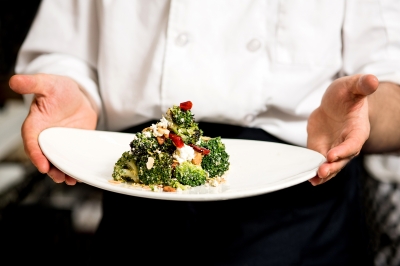 The diet to say is very simple (take a look at the table below) However it is not easy to follow and its effect on one?s health is always questioned.
| | |
| --- | --- |
| Day | Food |
| Day One | All fruits except bananas. Recommended fruit melon |
| Day Two | All vegetables. Start the day with potato. |
| Day Three | A mixture of fruits and vegetables. No potatoes. |
| Day Four | Bananas and milk. |
| Day Five | Feast day. Meat and Tomatoes, Hamburger all allowed. |
| Day Six | Meat and vegetables. Eat to your heart?s content. |
| Day Seven | Brown rice, fruit juices and all the vegetables. |
GM Diet ?Pros and Cons
Pros
You are going to feel a lot lighter in just a week. If you really can hold up your food craves and control your senses for just a week, you would get a great weight loss.
Those who support the diet say that the nutrients from vegetables and fruits replenish your normal nutrient requirement. The fibre flushes your system and cleanses it thoroughly.
Cons
I personally feel sudden weight loss and deprivation of food makes your brain send signals of craving which you surely are going to as soon as you reach your third day and once you begin eating normal food you increase the amount of intake. In fact this would lead to a lot more weight gain than anything.
This quick weight loss would also deprive many nutrients which is essential for your body, which is not healthy. Although there are widespread claims that the fruits and veggies give you the required nutrients your brain when deprived of sugar or glucose makes you irritated, jumpy and sometimes too tired.
This leads to a general depressed state of mind.
Another important part is the loosening of your skin due to loss of muscle. When you reduce your intake and thus reduce weight you would look flabby with loose skin which is not at all healthy.
Considering all these it is best advised to go for a consistent weight loss program that would include making life style changes, taking balanced diet and exercising at least 4 days a week.