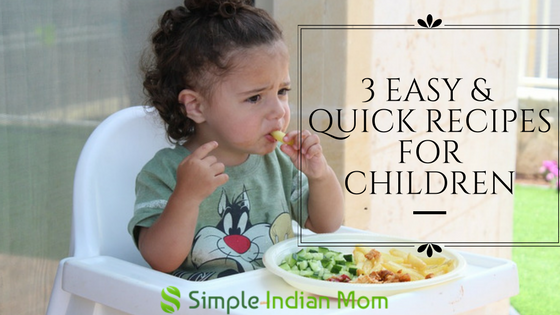 Kids are known to be picky eaters, irrespective of the age group they belong to. Making them eat healthy food and help them stay active is quite a struggle these days. Parents are frantically looking for recipes online and try out everything that is healthy as well as appealing to their kid and easy for us also .
Still, all the effort goes to waste when the kid takes a bite, rejecting and placing it in the long list of DON'T LIKE ITEMS. Although healthy food is not as lip smacking as the fried greasy stuff, nothing beats the taste of homemade food.
Believe me when I say that the frozen foods that are ready to fry/boil are part of the unhealthy outside food. Parents now are more than aware of the need for healthy lifestyle and food.  In this write up, you can find 5 simple and easy recipes that is also healthy for your children.
Read why you should go for organic food immediately
BREAD PANEER ROLL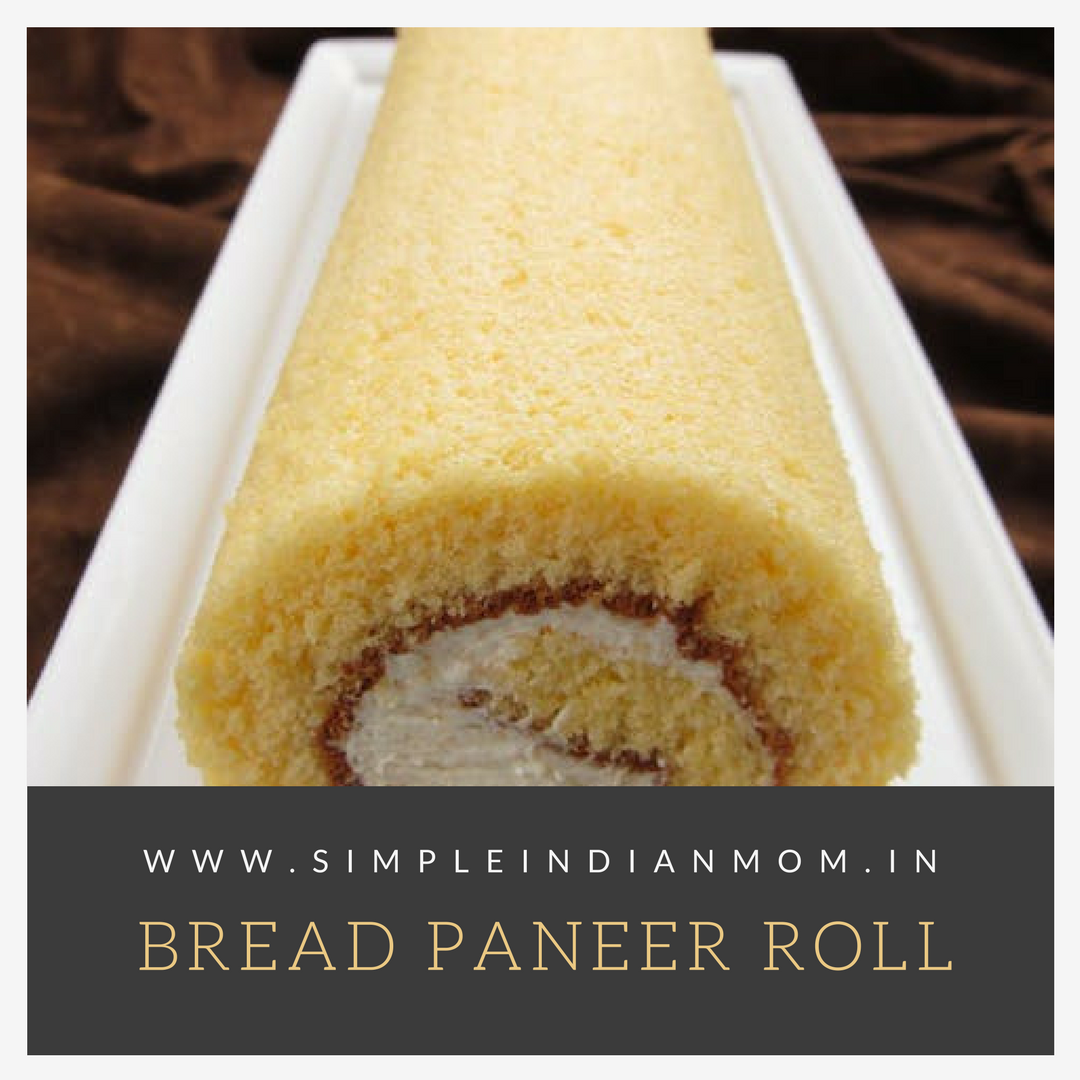 Paneer is an excellent source of protein which is great for building strong bones and pearly white teeth.
I am sure you would be sweating away trying to make your child have a glass of milk everyday but you can also consider this alternative super Indian food which is both nutritious and fills your little one's tummy in minutes. Trust me the kids will really love it
Preparation Time – 15 min
INGREDIENTS
1 cup crumbled paneer
1 small onion, chopped fine
½ tsp red chilli powder
¼ tsp powdered cumin / jeera
½ tsp garam masala
½ tsp ginger garlic paste
A small bunch of coriander, chopped fine
1 tsp tomato sauce / ketchup
4 slices of fresh white bread
Butter to toast
Salt to taste
INSTRUCTIONS
Place the crumbled paneer in a wide bowl and add red chilli powder, garam masala, salt, chopped coriander, chopped onion, and cumin to this. You can mix it lightly with your fingertips.
Then add tomato sauce and mix it again with your fingertips. Keep it aside while you prepare the bread. Remove the sides of the bread and roll out each slice as thin as you can.
Place about 1 tps of the filling which you made on the rolled bread slice and roll it from one end to ensure that the filling stays inside the roll. Roast the bread slices on a pan until all the sides are browned. Cut and serve with tomato sauce.
TAWA IDLI
Don't you think the everyday idli and dosa becomes a bit boring and I am sure everybody stores idly and dosa batter for a week?
So what can we do with idli and also ensure that the kids get some source of carbohydrates and proteins. So we can improvise the idlis we have in hand and that's what I did.
Did you know each idli contains just 39 calories, which is a minimal amount in comparison to a healthy 2,000-calorie daily diet?
Preparation Time: 5 min
INGREDIENTS
4 idli, cubed
¼ cup minced onions
1 small, ripe tomato, cubed
2 tsp ghee or butter
¼ tsp mustard seeds
¼ tsp turmeric powder
1 tsp pav bhaji masala (adjust to taste)
½ tsp grated ginger
2 tsp lime or lemon juice
A fistful of chopped coriander leaves, for garnish
INSTRUCTIONS
Heat ghee in a pan and add the mustard seeds. Once they pop add onions, turmeric and ginger. Saute until they become pink and then add the chopped tomatoes.
Ensure that the tomatoes become mushy and then add the pav bhaji masala. Chop the idlis into small cubes and add it once the tomatoes are soft and mushy.
Mixed well and cook for 30 seconds till the cubed idlis are well sorted. Finally add the lemon juice and coriander leaves
VEGGIE PASTA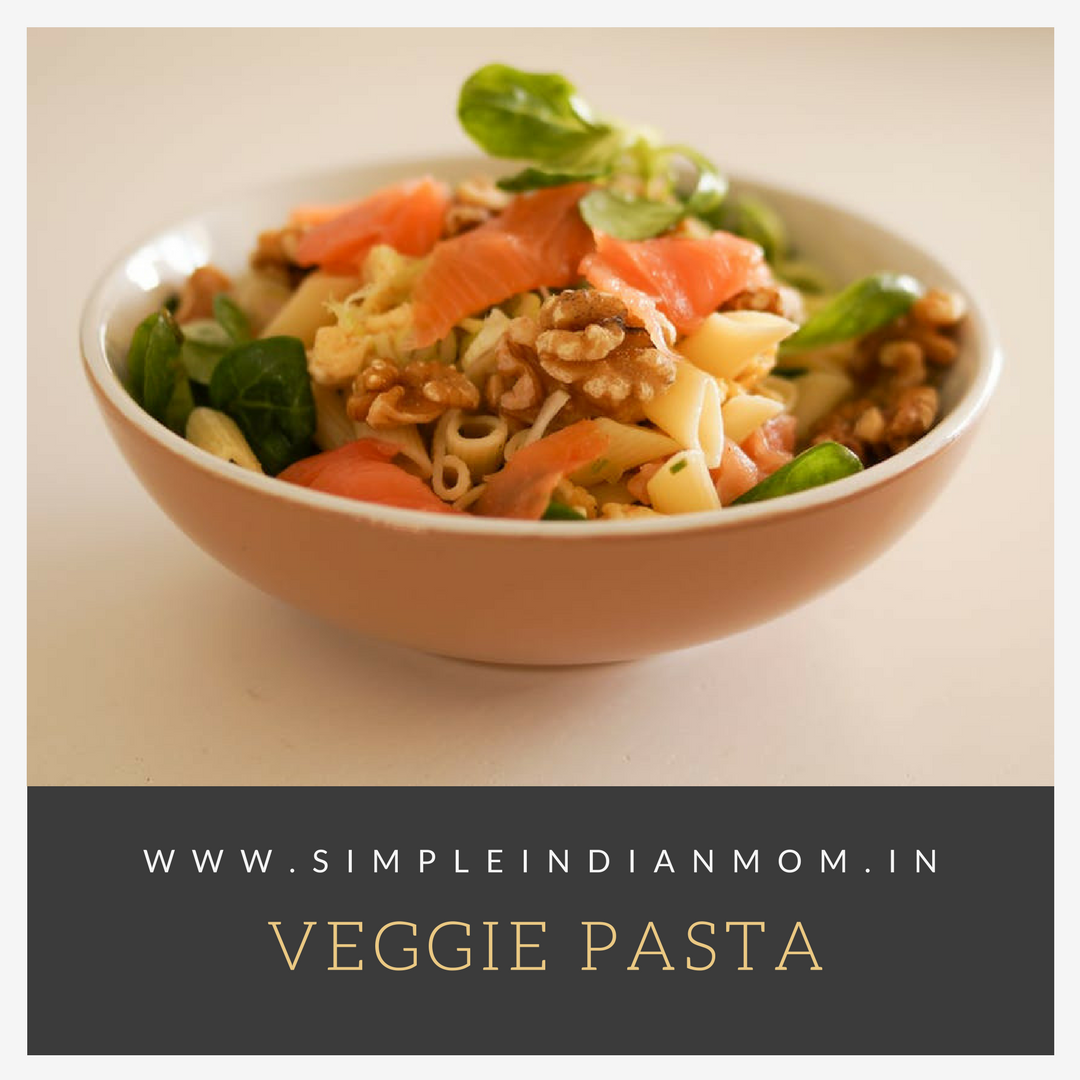 I am sure Pasta does not need any introduction and I am sure all children love pasta. I do add a lot of veggies so that is both nutritious and yummy.
Preparation Time – 20 min
INGREDIENTS
Pasta (any type): 1½ cup
Fine chopped onions: ¼ cup
Freshly grated ginger and garlic: 1 tbsp
Fresh Mix veg (corns, peas, carrots, beans): 1 cup
Fine chopped tomatoes: Two medium size
Turmeric powder: ¼ tsp
Red chilly powder: ¼ or ½ tsp according to taste
Coriander powder: ½ tsp
Lemon or lime juice: ½ tsp
Cumin seeds: ½ tsp
Mustard seeds: ¼ tsp
Curry leaves: 4-5
Tomato ketchup (optional): 1-2 tsp according to taste
Butter:  1 tbsp
Coriander leaves, Salt
INSTRUCTIONS
Boil pasta in water with little salt and cook it is soft. Strain and keep aside. Heat oil in a pan and add oil. Then add curry leaves, cumin and mustard seeds. Add oil and sauté till they are cooked well. Then add the fresh vegetables along with the tomatoes. Once the tomatoes become mushy add turmeric powder, red chilly powder and coriander powder. Mix them well and then finally the boiled pasta. Pour some butter, lemon juice and some tomato juice too. Mix gently. Pasta is ready to serve.
Give your kids a pleasant surprise with these easy and quick healthy recipes. And I would love to hear some easy recipe made by your mother  which you would have enjoyed as a kid