That moment when a woman gets to know that she is pregnant would be the best moment in her life. With the happiness and rejoicing comes several responsibilities and the some of the first ones start with taking care of yourself.
Although there will be a lot of advice in bits and pieces from excited loved ones, it is important to know the entire list of dos and don?ts that have to be religiously followed throughout your pregnancy. Every woman may have different experiences during pregnancy. However there are common difficulties faced by pregnant women at each month. The following pointers will help you get to know the list of dos and don?ts in the fifth month of your pregnancy.
Importance of 5th month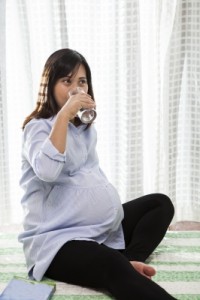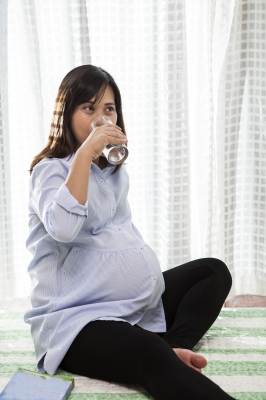 It is in the 5th month that the bump starts to make its first appearance. The mummy to be would now be all excited to welcome this new shape to her body. Along with this comes some other changes in the body which have to be taken care of so that it doesn?t lead to any major discomfort. So here is the long list of do?s and don?ts to be followed in the 5th month of your pregnancy
Dos
Posture check ? Since the bump starts to show it is important to provide it with enough support through posture. Wherever you sit ensure that you feel comfortable and relaxed. If required you can support your lower back with a small cushion
Fiber in diet ? Include plenty of fiber which will help resolve constipation issues. It is imperative for your bowel movement to be smooth. Never should a pregnant woman at any point in time stress too much for bowel movements. This will also reduce back pain and collection of fluid in the legs.
Fitness ? If you have plans to remain fit during pregnancy, now is the time to commence your exercise regime. Remember not to do any hard work outs. It is best to indulge in yoga or take slow walks.
Sleeping posture ? Since the baby has gained weight and now exerts pressure on your back, take care not to sleep on your back. This may press your back and cause pain. Hence this position is best to avoid. Sleeping on the sides would not only be comfortable but is also believed to supply the necessary nutrients to your baby.
Don?ts
No tight clothing ? Ensure that the fabric you wear is light with a comfortable or loose fit especially around your tummy. Choose a fabric that circulates fresh air. Ensure that your inner garments are not too tight as well. Your breasts may feel tender and it may be necessary to wear one size bigger than your normal size. Please remember that it is alright to go panty free on some days when you feel like it.
No scratching ? As your tummy begins to expand, you may begin to get itching sensation and this may be there throughout your pregnancy from now on. Do not scratch them because they may injure your skin. Apply coconut oil or any vitamin e lotion which may provide temporary relief.