Argentina is a whole rounder offering the best wine, fishing, tango, mountaineering, skiing, literature, best beef, architecture and clubs. It offers the most exciting things which would be cherished lifetime. Some of the best places to visit are listed below:
Iguazu Falls
It?s a waterfall of the river Iguazu on the border of the Argentine province of Misiones and the Brazilian state of Paran?. The fall is said to divide the river into upper and lower Iguazu. It has the longest drop which measures to 269ft. The falls are divided to 150 to 300 small waterfalls and most of the river flow falls in a long and narrow chasm called as Devils Throat, which is U shaped. The view is stunning and astonishing.
Perito Moreno Glacier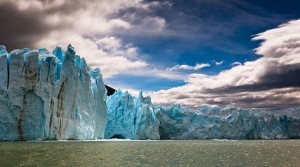 The Perito Moreno Glacier is the top tourist attraction which is located 48 miles from the town of El Calafate. You can view the glacier from land as well as from lake. You can go on boat on Lake Argentino or from the three viewing areas on land, they can also watch the chunks of ice breaking from the glacier and falling or drifting into Lake Argentino.
Bariloche

It is known as San Carlos de Bariloche which a small village is known for its chocolate shops, Swiss style architecture and the lakes and snow capped mountains. It has a beautiful landscape and offers a variety of outdoor activities for the tourists.
Florida Shopping Street
It is an elegant shopping street situated at Downtown Buenos Aires. It is a popular tourist attraction as the street is full of shoppers, vendors and by evening they are street performances of tango, singers and dancers, comedy acts and living statues. The place is filled with diners, retail stores and shopping arcades.
Lanin National Park
The park is covered with tress and riddles with lots of lakes. It is the third largest park in Argentina with the border of Chile. It offers the best hiking, fishing and camping site. It stretches to a vast area and has the volcano mountain which is the major attractions. Lot of tours is available in the park like San Martin de los Andes Mountain Bike Adventure, Lake Huechulafquen and Lanin Volcano Day Trips, White water rafting and road to Seven Lakes and many more.
Puerto Madryn
This city is located on the shores of Gulfo Nuevo which is known as a gateway to Peninsula Valdes. It is one of the popular summer destinations for the tourist and it has many beautiful beaches and also views the whales and penguins.
Cordoba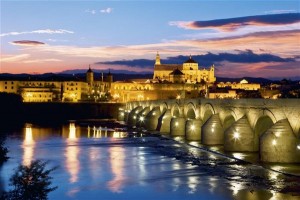 It is a city awarded the title of Cultural Capital of the Americas. It has many galleries famous in contemporary, classical and fine arts. Weekend craft markets filled with works of young artisans and designers.
Buenos Aires

The capital city of Argentina has the most fascinating neighborhood, food and filled with fun activities. Evenings are filled with tango performances on the street and feast on steaks at Palermo?s Las Canitas.
Cerro De los Siete Colors
This mountain of 7 colors is real and has been formed millions of years ago formed by erosion. It has array of colors formed one after another and this village has got the seven color skirts which is very famous.
Reserve Faunistica Peninsula Valdes
UNESCO World Heritage site is one of the finest wildlife reserves. It has a total area of 3600 sq km and 400 km of coastline. The wildlife is truly amazing and the peninsula is home for sea lions, elephant seals, rheas, penguins and seabirds and also whales.
I am participating in the #AtoZChallenge this time. And my theme is "Travel". Follow me throughout April to explore different parts of world with me.