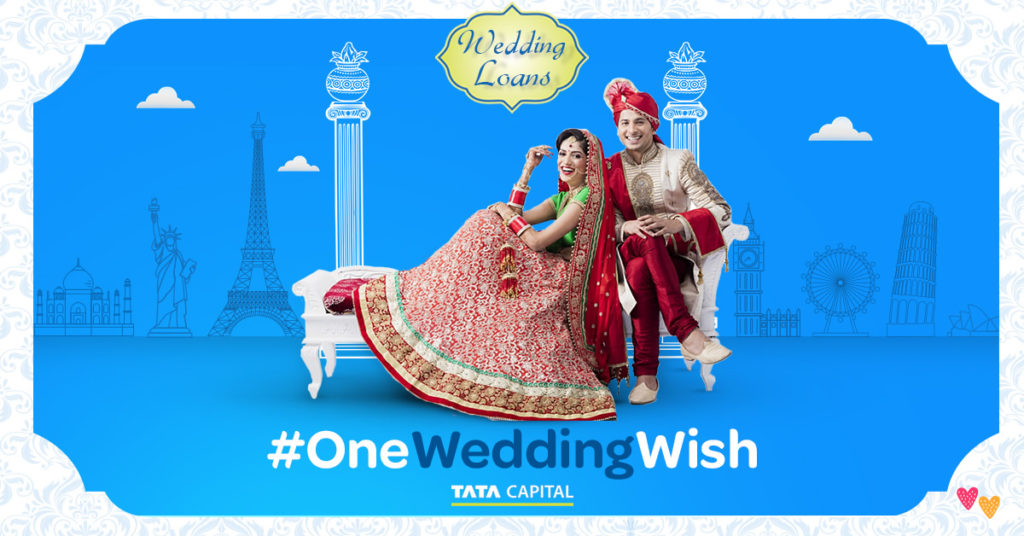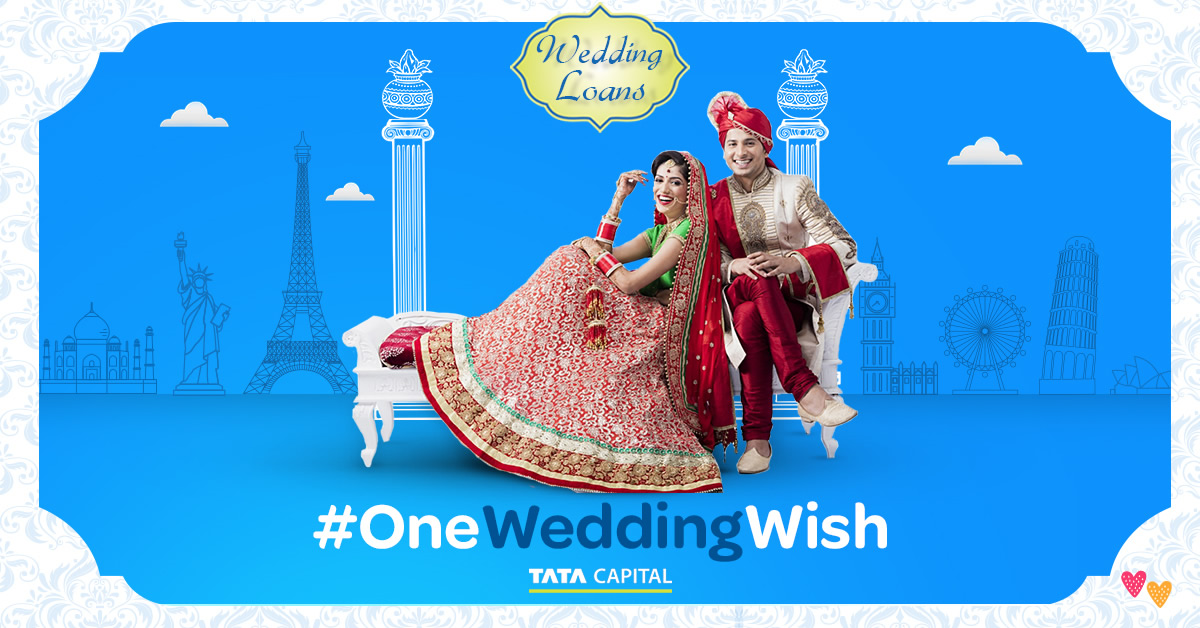 Neha – an IT employee settled in Bangalore has always had things happen in her own way. She plans everything before- hand and makes it possible to be executed in the best possible way.
For Neha, wedding is an one-time event in life which she feel should be something that she wants to nurture as the best incidence for both her and her fiance' Deepak.
Deepak on the other hand has other ideas. His marriage plans include a simple wedding with friend and family and an extravagant honeymoon somewhere in Bali or Venice.
He wanted his personal space to be more special not the wedding per se.
This locker – heads was making things difficult, both Neha and Deepak did not want to differ from their stand and their parents were upset. They began contemplating on whether they had to take this ahead or not. Not that they did not save up for the wedding but the ideas that splurt of the bridegroom and Bride were really out of the world.
Neha's Dream Wedding
Neha wanted a destiny wedding at Jaipur. She had attended her friend's marriage and was overwhelmed by the fairy tale like wedding she had witnessed.
The Bride was dressed exactly like a princess and had entered in a huge chariot pulled by wonderful white horses. Neha, a secret dreamer was totally engulfed in the feeling and ever since had wanted a similar wedding for herselves.
When Deepak's family approached her for her hand in marriage her only condition was this Jaipur Wedding. Deepak's parents unaware of Deepak's wishes had assented to it.
It was only when the marriage arrangements began that Deepak came out with his objection. He did not want the whole money spent on the wedding alone.
Deepak's Dream Honeymoon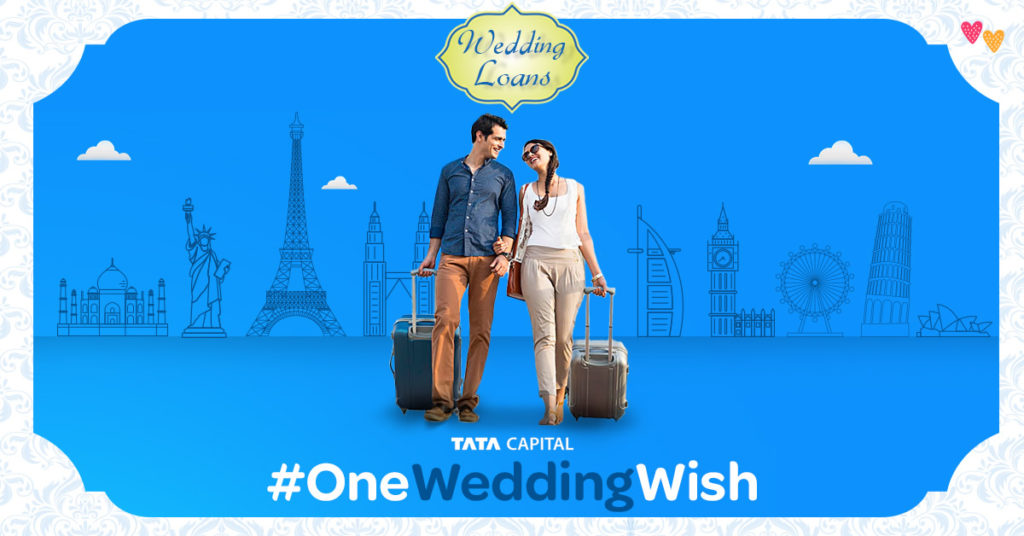 Deepak on the other hand had dreamt of visiting exotic places with his new wife. He had saved up a good portion of his money for the same and in fact had postponed all his travels for this dream honeymoon. He had in fact wanted to go around the world with his new found love.
In an arranged marriage in India, seldom do the bride and groom express every wish of theirs freely and this led to the last moment confusions. Now there was money to be spent only one of these.
One Wedding Wish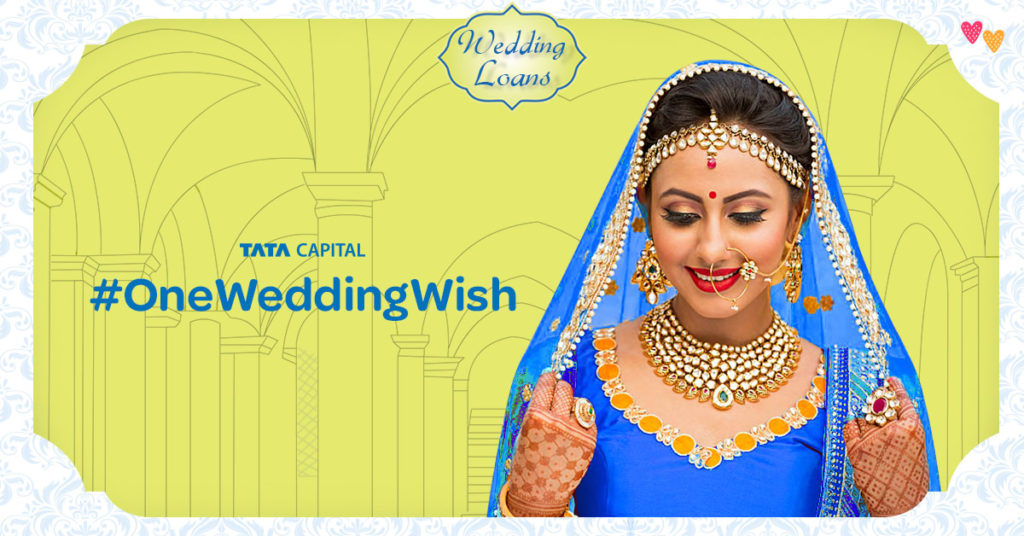 The Parents from both sides were totally confused, they were ready to fulfill #OneWeddingWish however to fulfill both was too far from their capacity.
They could not say no to Neha because they had already given their word, Deepak on the other hand was very adamant on his wish. He had been wanting this for a whole life.
TATA Capital – Wedding Loan
It was Deepak who finally found a solution, and it was the wedding loan that is available with TATA Capital. For him to fulfil that one wedding wish of his to be wife was so important that he did not leave any stone unturned, and what he found underneath was indeed the best treasure in his life.
You could avail wedding Loan from TATA capital for fulfilling the wedding wishes. Wedding is a one-time event and if you really want it to be special you should go for it. Not everyone loves to dream, but if one does fulfilling that dream is the first step to happiness, Deepak knew this and made sure her applied for the wedding loan.
Neha and Deepak finally could have both – the dream wedding and the dream honeymoon.
Are you one such dreamer, do you want to enjoy destiny wedding or exotic honeymoon, well all you have to do is  Visit Tata Capital Wedding Loan Website to apply and fill in relevant details, along with the wedding wish. After a careful analysis of your profile, Tata Capital will process your loan.