These days you have an overwhelming choice when it comes to pots for container gardening. In fact all you need to do is open the laptop and you get an array of different types of containers for growing your organic vegetables.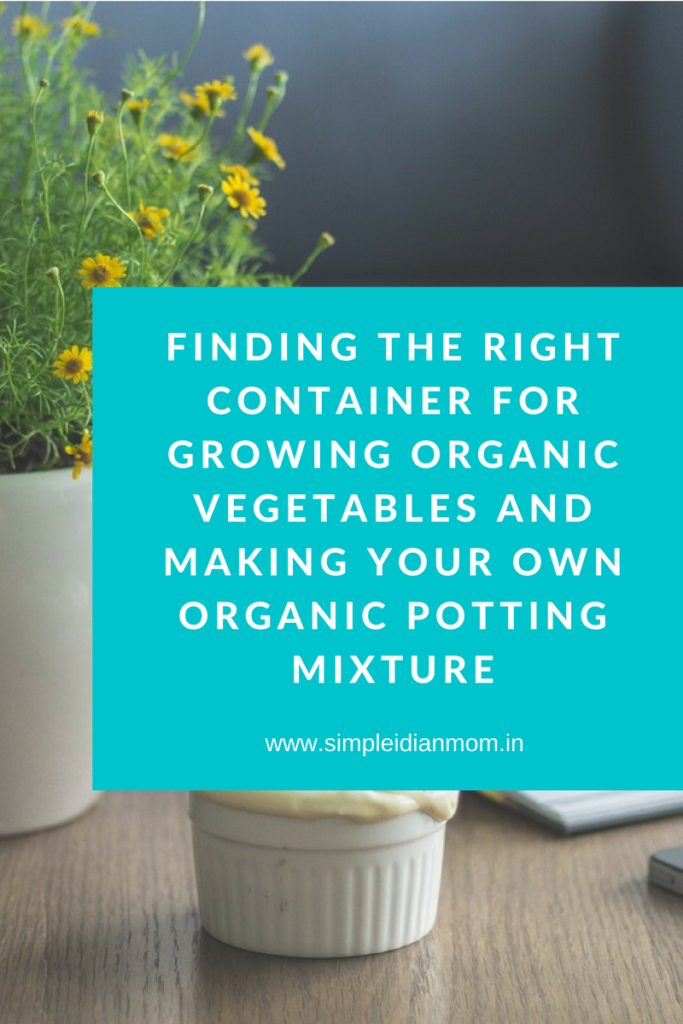 Ranging from plastic trays, polybags, tubes, vertical structures, earthern pots, biodegradable bags and so on.
Cappl Vertical Garden Wall Hanging Pot (Pack of 12,Black)
eTree Blue Planter, Large Plant Display, Trug Container (garden planters trug)
VGreen Terrace Gardening Green Grow Bag (Set of 2)
Oh! Did I say, at SIM Organics, we have come up with a kit that included 5 quality polybags that would suit you the best when it comes to container gardening.
Terracotta Versus Plastic Pots
I always would advice you to go for earthen or Terracotta pots when it comes for growing your organic vegetables. The very meaning of organic becomes compromised when you go for the plastic containers.
However, terracotta pots needs to be bought locally because transporting them to far off places is not easy, that is the reason we at SIM Organics have chosen to go for polybags.
I strongly recommend you to visit your local potter and get some beautiful pots customized for your home.  This way you not only will be getting the right size and shape of pot but also will be supporting the local business.
And again, you get all those china clay pots that look awesome, however the earthen pots provide better aeration to plants and retains water that s more important.
Advantages of Earthen Pots
ExclusiveLane Handcrafted Studio Pottery Glazed Vase In Light Brown – Table Flower pots Decorative Gift Items for Home Décor
Luckily I found these earthen clay pots in amazon and hence shared, hope they reach you safely.
Well as for the advantages of earthen pots
Is heavy so you do not have to worry about tripping off.
Has enough pores to let air movement to the roots of the plants (which is very useful for plant growth)
Is Organic (and that is the first consideration)
Biodegradable – Does not leave any carbon print
Helps Local Business
Can be reused any number of times.
Making Your Potting Mix
I know you are questioning me – Now what is your problem, just take soil from your garden fill the pots – and begin growing organic vegetables.
Well, its not that simple, for a start you need to test your soil for the nutrients and chemicals present in it and do the necessary changes for growing authentic organic vegetables.
You can do simple soil testing at home, learn how to do it here.
So we come back to what exactly is "potting mix"
A good potting mix is one which has the right characteristics to support your plants. What those characteristics would be
Characteristics of Good Potting Mix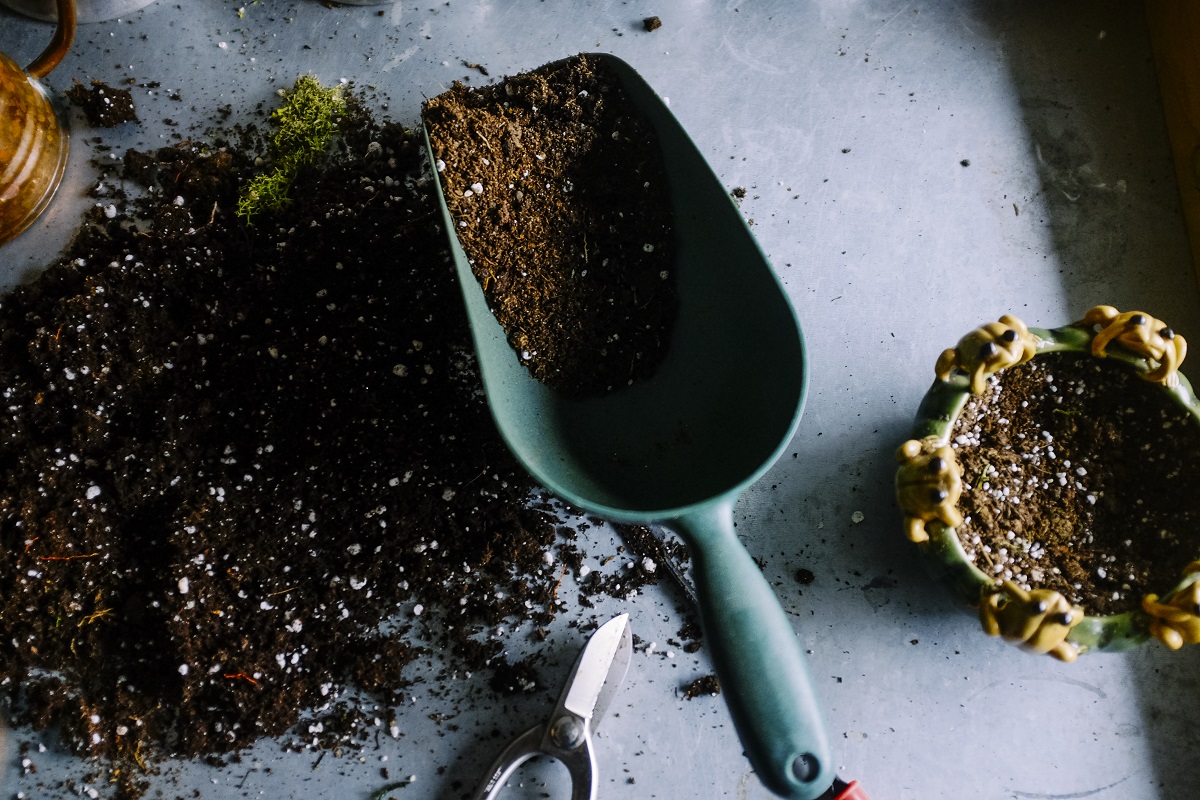 Air porosity
Water/moisture retention.
Nutrition.
Support/Anchorage.
Fluffy and light weight.
Well draining.
Infection/pest free
Free from weed seeds
How to make the perfect potting mix? I think I would write about that in the next post. Not that I want to keep you waiting, but because it has a lot of details to be dealt with. I do not want to cut it short trying to finish this post.
SO wait till tomorrow to know how exactly you would – gear up the right potting mix.