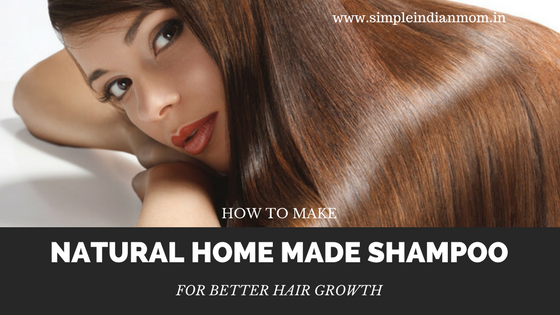 Hair fall, lifeless hair and chemical reactions due to high concentration of chemicals in shampoos.
these are some of the major concerns one has to go through these days.
Mine is frizzy hair and hence I have always been researching on home made shampoo that can promise me of shiny , smooth, anti frizz hair. I want to reduce hair fall and also give good hair growth.
Well, for all those who have been wanting to go traditional, this is your chance to do so – try out this home made shampoo to get best results of removing oil and dead cells from you scalp and also nourishing it.
Ingredients
Reetha (whole seeds)                       – 250 gms
Shikakai (pod)                                   – 200 gms (These two are the basic cleansers)
Amla (ppowder/dry)                          – 100 grams
Brahmi (fresh or dried)                     – 100 gms
Bringraj                                             – 100 gms
henna (fresh or dry leaves)              -100 gms
Indigo(if colouring your hair is required) – 100 gms
Hibiscus (dry flowers)                      – 50 gms
Neem  leaves (avoids dandruff)      – 50 gms
Tulsi Leaves ( avoids other microbial infections) – 50 gms
Curry Leaves                                   – 50 gms
Guava leaves                                  – 50 gms
Methi seeds                                     – 25 gms
Onion Seeds                                   –  25 gms
Black Sesame seeds                       – 25 gms
Aloe Vera gel                                   – 2 scoops
Tea Dust                                          – 2 teaspoons
Method Of Preparation of  Home Made Shampoo
Boil 2 litres of water and add tea dust to it, let it boil for 15 minutes – take care not to reduce the amount of water.
Strain and cool the water till it is just above warm or 40 degrees celcius
Soak all the ingredients overnight – I prefer doing it in a iron wok or utensil
In the morning remove the seeds of Reetha and Shikakai
Place the vessel on stove and boil the ingredients for 10 minutes using a spoon to slightly crush the ingredients
 Strain well and store in a bottle.
You can store it in refrigerator for 3 to 6 months and this comes for 12 to 15 washes depending on the length of your hair
How To Use
For shoulder length hair – take 100 ml of the home made natural shampoo
message on wet scalp and hair thoroughly
Then work on the length of your hair and massage for a few minutes.
You will not get lather as in chemical shampoos but this natural shampoo will cleanse your hair thoroughly and give shine to your hair
Expert Tips
Use the homemade shampoo after bringing it to room temperature if you are refrigerating. You can easily store upto 2 months without refrigeration but I prefer to refrigerate so as not to attract any harmful microbes.
All the left over ingredients after straining can be used ground to make a fine paste and used as hair pack before washing your hair