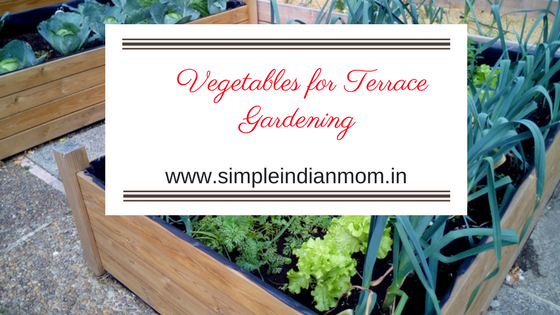 The concept of vegetable gardens is difficult in the congestion of city life; but the concept of Organic Terrace Garden is gaining more among apartment dwellers. With proper research one can grow fresh vegetables. Some grow well in containers in balcony gardens whereas some require plant containers or else many can be grown in small containers also. Watering them is the key to vegetable gardening. We have found these following vegetables you can grow in your terrace garden. Take a look –
Tomatoes don't require sprawling spaces and can be grown well even in hanging baskets, planter pots, window boxes and many other types of containers. Ensure that the container is large enough to grow your tomato plant and do add a cage outside the planter pot for additional support.
Carrots
Carrots are also another brilliant option for home grown vegetable. These can also be grown in planter boxes or small containers just like tomatoes. Choose spacious planter pots/containers if you are looking to grow for a longer time.
Onions
Onions can easily fit in your terrace or backyards as they are small in size. One just requires a planter pot/container with a depth of 5/6 inch.
Potato
Potatoes are one of the easiest vegetable planter and always fun to grow. One requires a container which is about 10/12 inch deep. Ensure to water them adequately, so that the potato plant grows healthy and start to produce soon. The stems also have to be fully covered in soil.
Radish
A small sized plastic or wooden planter pots is enough for radishes to grow well. Just scatter the seeds at the top level of a container and water religiously to keep the soil moist.
Capsicum
A pot of good seeding mix is required for capsicum. Before sprinkling the seeds in the container tickle the top of the soil with your finger; then add more soil to get it covered. Ensure that the soil is damp and not too wet.
Chillies
Chillies fit in any planter pots. The weather should be warm enough before putting them outside. The chillies should be watered sufficiently so that the soil of the container does not fall when they are removed from the planter pot.
It is very rewarding when one grows their own organic vegetables. Just take a bite into your freshly picked vegetable, you'll know how worth it; the entire process was!