Common Cold as we call it, though is common is not easy to be dealt. especially when it comes to dealing with a rough nose, sore throat and of course heavy chest.
Below are the some of the remedy that can make us feel better from cold:
Ginger Honey Mixture
This is the most effective remedy when it comes to cold, especially in children who do not know how to bring the flum out by coughing.
Take a small piece of ginger and crush it using a pestle and mortar. Take the juice of this crushed ginger and add equal amount of honey to it. Give one tea spoon of this mixture sometime in the mid morning. This is to ensure that the ginger does not affect the digestive system of your child.
Lime Pepper
This is another effective remedy for cold and delicious one to try.
Slice a lemon
Sprinkle pepper and salt on the lemon
Suck this until you the pepper is all absorbed
Pepper Tulsi mixture
Take some tulsi leaves and crush them to extract their juice.
Add some pepper powder on the juice and drink one spoon of this mixture twice a day. If giving for your children make sure to add honey to push in smoothly.
Betel Leaves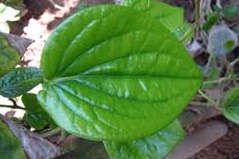 Beetle leaves very effective in treating cold. This climber belonging to the Piperacea, just like the pepper, has a lot of medicinal properties.
Usage 1
This is for toddlers and babies
On a candle flame heat the betel leaf mildly, feel the leaf for heat, the leaf should be just warm.
Place the leaf on the chest of your child. The medicinal properties from the leaf percolates to the child?s chest and the flum that is congesting his lungs would slowly give way.
Usage 2
For little older children
Crush a leaf and take the extract. Give one spoon of this extract.
You would see that the cold would ease out easily.
Other Precautions
Fluid
Drink lots and lots of water
Flavor your drink with a slice of lemon or orange skin will give an enhanced flavored to the taste.
This flavor drink will remove the metallic taste from the mouth
This remedy will reduce the dehydration and dry mouth symptoms.
Exercise
You must be laughing when you read this but it?s true.
If you have a jogging or power walking this will exert the toxin and give fresh blood pump.
Proven to be more effective than anything.
Rest
Old story take lots of rest and it will cure your cold
Have a warm bath and take rest.
Salt Water Gargle
Old remedy but most effective one to do.
This gargle will reduce the germs/viral spreading.
Most effective method .Do them 2-3 times a day.