The Role of Antioxidants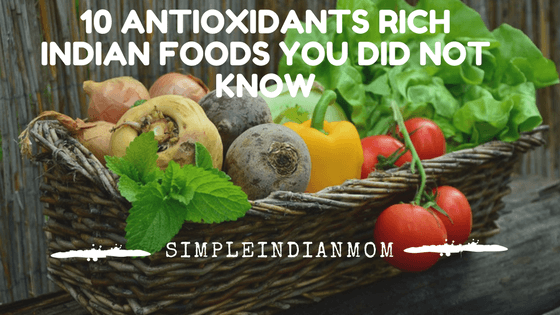 Our body is like a laboratory. There are millions of chemical reactions taking place inside our body. Oxidation is one such chemical process that is the part of our body's cycle to protect itself and it is thus essential for the body's protection. But when this process is accelerated due to various environmental factors, disruption occurs and free radicals are created. Free Radicals are potentially damaging molecules and they cause damage to the cells of our body. It is just like the rusting of an iron nail.
When the Oxidation process goes out of control and free radicals are created, which in turn damages the cell, the antioxidants combine with the free radicals and stop the damage done to the cells. Though these antioxidants are produced by the body, it is also essential to gain these antioxidants through the food we eat.
There are so many antioxidant rich foods that we are not familiar with, but here are the top 10 common Indian Foods we can find every day that are rich in antioxidants.
Vegetables
Spinach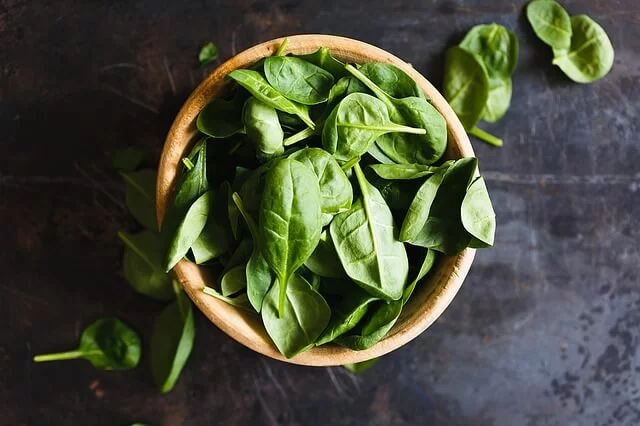 Most of us know that Spinach is a superfood and is a great source of B-Carotene and Vitamin E. But it also has lutein, an antioxidant which is essential for the health of our eyes. They help in preventing cataract formation and other defects that arise due to aging.
Sweet potatoes
Sweet Potatoes have a high percentage of antioxidants to keep the reproductive system and the red blood cells healthy. It also helps the immune system to function properly.
Onion
Onions are nature's gift to us. They have a high amount of Vitamin C, folic acid, calcium, iron and in addition to it, they have an antioxidant called quercetin that helps in eliminating the free radicals in the body and also helps in regenerating the vitamin E in our body.
Garlic
The most potent food? Its Garlic. Its antioxidant property helps in promoting the heart health and prevents cancer. It also has anti-inflammatory property and controls High blood pressure.
Antioxidants In Fruits
Bananas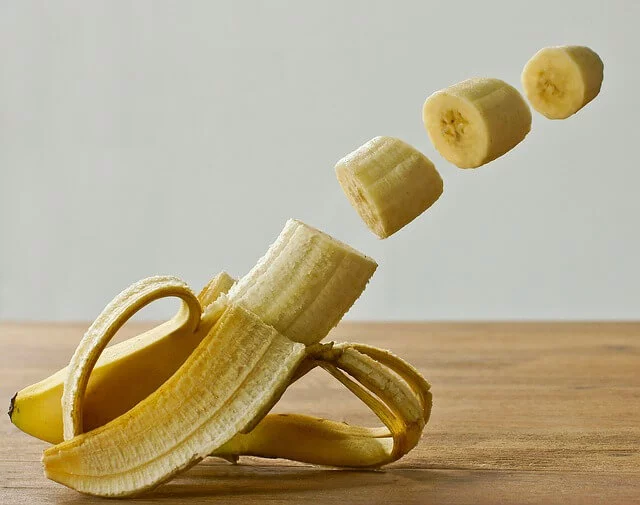 Taste combined with health – its none other than banana. Bananas contain antioxidants that help in maintaining the health of our digestive system, cardio vascular system and prevents cancer.
Dark Grapes
Dark Grapes prevent various types of cancer – breast, prostate and colon. Other than that, it is also good for the heart, respiratory system and nervous system. It regulates blood sugar. Who wants to miss this tasty fruit?
Antioxidants In Spices
Black Pepper
A native food of India, its antioxidant property is quite impressive. It is the best food for the maintaining the health of the digestive tract.
Cloves
Cloves are helpful in a various number of ways – relief from bronchitis, nausea, asthma and diarhea. It is considered to contain the highest levels of antioxidants.
Turmeric
There is no indian dish without turmeric. Turmeric, which is antioxidant rich helps and protects the liver from toxins.
Ginger
Ginger has powerful antioxidant and helps in cancer prevention and reduces inflammation.
Others
Cinnamon
Cinnamon is a spice that helps in stabilizing the blood sugar levels and helps in the prevention of cancer.
Mustard Seeds
Mustard has high antioxidant properties that helps in enhancing digestion and protect the body from cancer.
Chilli
Chilli has a lot of therapeutic value. It helps to kill cancer cells and also helpful in preventing obesity.
Tea
All types of tea are rich in antioxidants and helps in detoxification of the body.
Mung Dal / Green Gram
If there is a food used more in Indian cooking but is less noticed is the Moong dal. Its antioxidant properties help to control the signs of aging.
It is essential for us to choose the food we eat wisely to prevent the oxidation process ruin our cells. Eat fruits and vegetables in adequate quantities and do not forget to add those spices to your food!