Summer is here and is at peak, with sweating, tiredness and fatigue to the body. Though air conditions are truly a blessing but will take enormous unit and will get you a bulk bill at the end of the month. Traditional people coped up with summer without air conditions and as years passed by they have learned ways to overcome summer. Our normal body temperature is 37.9 and a slight variation up and down is fine, but during summer it is important to cool your body internally.
Here are few simple and cheap tips to beat the heat internally.
Cold Shower
A cold shower will ease out the heat in the body and cools you down. So while getting to bed takes a cold shower, so you can sleep well during summer. It is a way to regulate the body temperature.
Ice Packs or Cold water basins
During the day, take a ice pack and place it on the wrist, at a regular intervals, this will help keep the body cool. Also at home, before going to bed dip your legs in ice cold basin for some time and go to sleep, if you feel warm again in between the night, dip your legs again in the basin. This is said to cool your body.
Eat small meals at intervals
A huge meal takes a long time to break down and creates a lot of heat while burning the food, thus eat light meals which are light on the tummy like salads, fruits and try to stick to greens and say a big no to meat.
Coconut water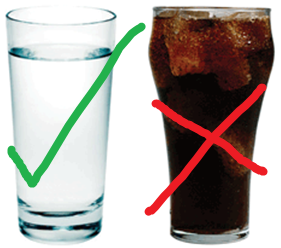 It is an effective remedy to beat the heat exhaustion and it has a property to rehydrate the body and has many nutrients and full of energy. Drink it regularly.
Water
It is important to drink water and keep yourself hydrated from all the water lost in sweating. Drink as much as 8 glasses of water to regulate the body temperature.
Lemon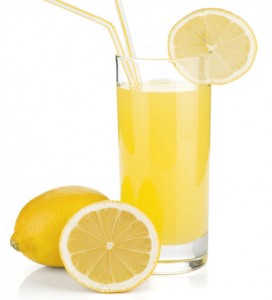 Lemon is a cheapest and the finest way to keep cool and prevent the heat related illness. Lemon has a property to hydrate and oxygenates the body and makes you refreshed. Lemonade with a pinch of salt and honey will keep you energized.
Sandalwood
It has a unique soothing and cooling effects, thus in olden days individuals mix sandalwood powder in rosewater and apply on forehead and chest , some even apply on armpits , chest and back after a cold shower to remain cool.
Watermelon and Honey Dew
Watermelon has the highest water contain, will keep you hydrated and helps to remove harmful toxins from body. Honey dew and musk melon are also good for cooling your body. You can either have them as it is or make a refreshing juice.
Cucumber
Cucumbers are very good to stay cool, either have in the form of salads or just slice them and indulge in a jug of water and drink it throughout the day.
These tips will keep you hydrated and energized and an easy way to beat heat internally.