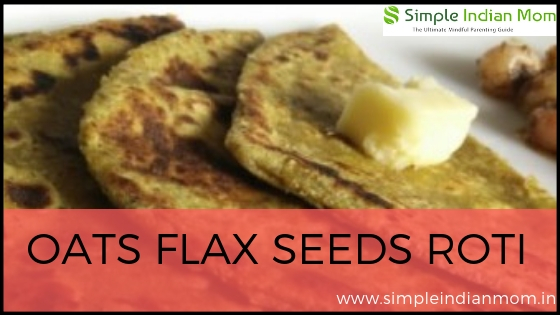 The shiny, nutty seeds have an earthy aroma and a host of health benefiting properties. It is a food and fiber crop cultivated in cooler regions of the world. It is also known as common Flax or linseed. Flax Seeds is a great source of fiber, which is beneficial for digestive health and can also help lower cholesterol.
Flax contains powerful antioxidants called lignans, which are phytochemicals (or plant chemicals) that provide many health benefits.
Recipe
Ingredients
1/2 cup quick cooking rolled oats
1/2 cup wheat flour
2 tbsp powdered SIM Organics flax Seeds
1/4 tbsp Turmeric Powder
1/2 tbsp Chilli Powder
1/2 tbsp Coriander Powder
1/8 tbsp Salt
3 tsp flax seeds for sprinkling
1-2 tbsp oil for cooking
How To Prepare
Combine all ingredients in a bowl and knead into a soft dough using enough water.
Divide the dough into 6 equal portions.
Roll a portion of the dough using a little whole wheat flour for rolling.
Sprinkle ½ tbsp of seeds evenly over it.
Roll out again.
Heat a non-stick tava (griddle) and cook the roti on a medium flame using ¼ tsp of oil till it turns light brown in colour from both the sides.