The most nutritious low calorie smoothies can be made into a delicious meal you can never imagine of. The minerals, vitamins and enzymes that are loaded in these smoothies make it a very healthy food option. As these smoothies are made out of vegetables and fruits, they will have the fibres in it to improve digestion and also aid in getting rid of the toxins. In addition to this, they give a very satisfied feeling.
For making a smoothie, you need a base that is liquid, and a fruit or a vegetable or a combination of both. While talking about the liquid base, you can either use water or use some sort of low-calorie milk, almond milk, yoghurt, soy milk and so on.
Green Smoothies
While preparing a green smoothie, the first preference goes to Spinach because it doesn?t have a strong flavour. If you are not used to the green flavour, you can also use parsley as it is a very good detoxifier. Other greens that can be used are kale, Arugala, watercess, lettuce, beet greens and collards.
Tropical Green Smoothie
1 cup of papaya
1 cup of pine apple
1 cup coconut water
1 teaspoon of coconut oil
2 cups of spinach or kale
Pour the liquid ingredients and the diced fruits and greens into the blender. Add more liquid if you want it less thick or more fruits if you want it thick. Add some ice to it and enjoy!
Fruit Smoothies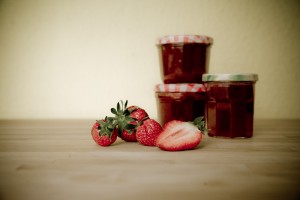 Fruit Smoothies are loaded with all the essential nutrients you want. Fruit smoothies improve digestion and naturally get rid of toxins.
Strawberry Smoothie
Strawberries have lot of nutrition and flavour. They also have very low glycemic index.
1 cup Strawberries
3 fresh dates
3 sliced bananas
1 cup nut milk
Put all the ingredients in the blender and make into a smooth liquid and consume. You can also add other fruits and berries and enjoy the taste. Nut milk is preferred as it provides the required protein which is usually absent in smoothies.
Vegetable Smoothies
Vegetables are very low in calories. So, why not try out this one?
Cucumber Mint Smoothie
1 cup of sliced cucumber
1 cup water melon
1 cup chopped apple
1/8 cup mint leaves
1 cup almond milk
Ice
Blend until smooth and consume.
Fruit and Vegetable Smoothie
How amazing would it be to combine and fruit with a green! Here?s a recipe everyone would like.
Spinach and Strawberry Smoothie
? cup vanilla yoghurt
1 small banana
1 cup strawberries
2 cups chopped spinach
Honey
Combine all and blend on high. It is a delicious healthy drink packed with nutrients.
Mocha Smoothie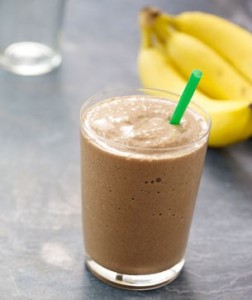 It?s a very great way to start the morning with a mocha smoothie. Here?s a recipe for you to enjoy.
1 cup low fat milk
1 small banana
1 teaspoon honey
1 teaspoon cocoa powder
2 teaspoons instant coffee crystals
? teaspoon vanilla
Crushed ice
Cover and blend until smooth. Enjoy the fresh morning with the freshness of this mocha.