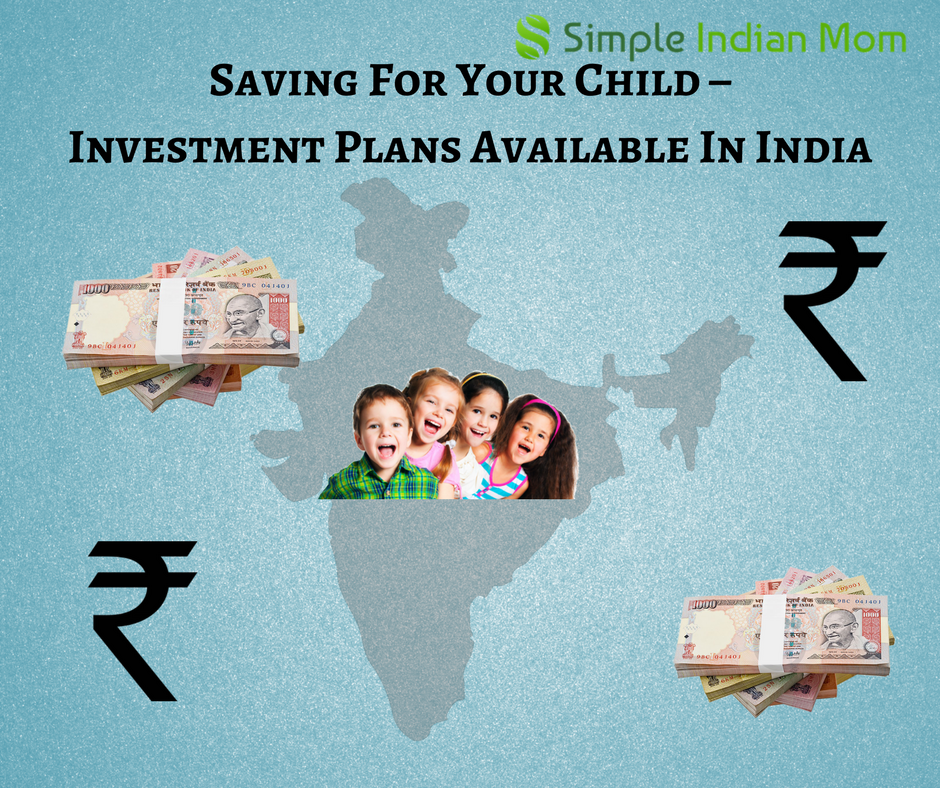 A right Investment Plans and the right financial goals is important not only to an individual's future but also as a parent, paramount for the child's future.
Any parent would want their child to have a good education and in addition to it, have celebrations on the important steps of their life. Hence, it is important to plan for the child as early as possible as it gives more time and space to meet the financial goals and build a bigger saving for the child.
Understanding the Investment Plans
Saving for your child is a good intention but saving alone is not a good option. It is vital to save the required amount of money and invest it systematically to multiple the returns.
An ideal mix in the portfolio will help in creating a corpus that would meet the financial goals even after taking inflation into consideration.
Here are some ways through which you can save for your child.
Sukanya Samriddhi Scheme
Have a girl child? Then, you can make use of sukanya smariddhi scheme introduced by the Government of India. It can be opened at any point off time from the birth of your daughter to your daughter attaining the age of 10.
The minimum amount to be invested can be Rs.1000 and maximum is Rs.1.5 Lakh per year. The maturity period will be 21 years from the date of opening of the account and deposits can be made for a period of 14 years.
What is more attractive is the 9.2% interest rate per annum and this is subject to change. There is tax exemption for this scheme under section 80C. After the child attains 18 years of age, partial withdrawals are allowed.
Investment in Gold
For Indians, nothing is complete without gold. Gold has always remained the favourite investment for all the Indians. Gold acts as a protection during volatile times. Gold gives the protection against any financial loss in equity.
While people used to make physical investments in gold, it is a risk to store it. Hence, investment in gold can be done through gold mutual funds or E Gold. A wise decision would be to invest on 10-15 percent of the planned investment in Gold.
Term Insurance Cover
A proper Term Insurance cover will help to come out during an unexpected event. So, it is advisable to have the child risk covered to avoid or reduce the financial stress during these unforeseen events.While taking an Insurance cover, take three things into consideration – Education, Marriage and Living Expenses.
Equity Mutual Funds
This is the number one investment. One can invest it for a longer time and through systematic investment plan. The key to Equity Mutual Fund investment is the time.
As Equity funds generate 12 to 15 percent returns per annum, it is one of the best ways to invest for your child.
PPF
PPF is another favourite of wise investors. The maturity period is 15 years and this is the optimal period for investing for your child.
You get tax exemption and it is a flexible option because the investment made can be from Rs.500 to Rs.1.5 lakhs per year. The account can be opened in the child's name and in the parent's name to double the investment limit.
Short Term Funds
To take care of recurring needs in short term like medical requirements, school fees and clothing, one can invest in short term funds like bond funds and fixed deposits to avoid market risk. Though the returns are only in the range of 6 to 8 percent, the risk is too low.
Teach your child the value of saving. Teaching the child to save and manage the money itself is one of the greatest assets because it is building the child's skill sets.
Some Points to Remember
Before planning, evaluate the child's future needs and then work towards reaching the goals.
Investment and Saving should be done from the child's early life. Have in mind that adequate corpus is essential to fulfil your child's dreams.
Make investment plans based on your risk tolerance level.
Do not sacrifice other priorities like Retirement plan, medical expenses and Housing to fund the child's account.
Do a thorough check about financial products before investing on one. Do not get carried away by names.
Your investments are separate entity from Insurance.