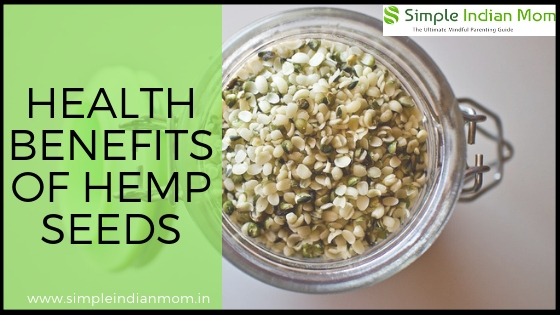 Hemp is a variety of marijuana but while marijuana imparts a high, hemp does not exhibit the same property. Mature hemp yields plenty of seeds and in countries like India, people use hemp seeds to boost the taste of the food and to add nutritional value to the food. Hemp is rich in protein and provides superior nutrition along with a pleasing flavour and taste. Hemp seeds falls under the category of Super Food.
Here are some interesting facts about Hemp
The leaves and stem of hemp plants are filled with nutrients. Hence, farmers leave them back in the soil for rejuvenation. This helps them to better yield the following year.
Hemp is found to eliminate toxins and even radioactive material from the environment. Researchers have found that when hemp was planted at Chernobyl, hemp removed chemicals from the soil.
Hemp seeds contain a nutrient called linolenic acid that is usually found in breast milk. Thus, it is better for our immune system.
Hemp can be used to make cars. Henry Ford made a car out of hemp.
It is used in building homes as they are pest-free, mold-free and rot-free.
Hemp could be used to fuel a car as it hemp oil can be converted into biodegradable, non-toxic biodiesel.
It is used to producing paper instead of using trees, thus it is healthier for the Earth.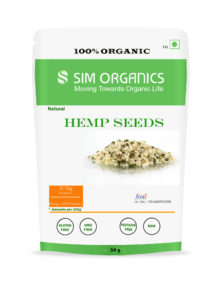 Health Benefits Of Hemp Seeds
For a healthy diet, hemp seeds can be added to the diet. This is because hemp contains linolenic acid and omega-3 fatty acids in elevated concentrations. Consumption of Hemp supports normal functioning and growth of cells, muscles, nerves, and organs in the body. Hemp seeds contain about 25% protein and have vitamin E, magnesium, potassium, phosphorus, calcium, iron, sulphur, and zinc.
Hemp enhances the blood flow and helps in maintaining an optimal BP. It relaxes the blood vessels so that the blood flows through the vessel smoothly.
As hemp seeds are rich in fatty acids, consumption of hemp improves symptoms related to eczema and atopic dermatitis. Thus promotes good skin health.
Hemp seeds helps in reducing the effects of the hormone prolactin that plays an important role in the symptoms of premenstrual syndrome (PMS) and also menopause symptoms too.
As Hemp contains both soluble and insoluble fibre, it is good for digestive health. As we all know, fibre plays an important role in the health of digestive system, heart, and skin. Consumption of Hemp helps in making you feel fuller. It also helps the food to move through the digestive system for a healthy elimination.
Do you know?
Hemp helps to reduce greenhouse gases as it produces more oxygen.
In times of low rainfall, hemp has saved many people from starvation as hemp is drought resistant.
Hemp could be used to even fuel power stations.
Hemp doesn't need any herbicide, pesticide or insecticide to grow.